Profile Home
About
Tempco was established in 1972 and continues to produce custom manufactured electric heating solutions to original equipment manufacturers and end users world wide. Our products are sold both nationally and internationally through a network of sales representatives and distributors and through our own distribution center located in Mexico City.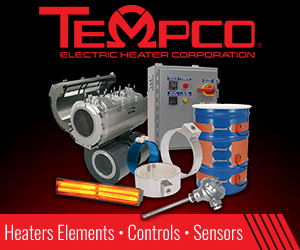 Tempco stands behind its premium quality products, expert customer service, and industry leading turn-around times for order sizes small and large. Visit us at
www.tempco.com
to learn more about our company and products.
PRODUCT CATEGORIES
Electric Heating Elements
Temperature Sensors
Temperature Controls
Process Heating System
MANUFACTURING HIGHLIGHTS
ISO 9001:2015 Certified
Custom Engineering & Manufacturing
CNC Machine Shop & CNC Sheet Metal Department
Aluminum & Bronze Foundry
Wood Pattern Shop
UL 508A Certified Panel Shop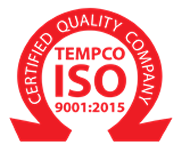 INDUSTRIES SERVED
Aerospace
Automotive
Chemical Processing
Commercial Dishwashing Equipment
Cyrogenics
Degreasing
Equipment
Distillation
Food Processing
Laboratory Equipment
Medical Industry
Packaging
Plastics Processing
Power Generation
Recycling
Scientific
Semi-Conductor Manufacturing
Steam Generation
Storage Tanks
Transportation
Technical Articles