MotionWorks IEC
Featured Product from Yaskawa America, Inc. - Motion Division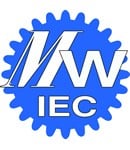 With Yaskawa's IEC61131-3 programming environment, MotionWorks IEC Express and MotionWorks IEC Pro enable programmers to take advantage of several standard programming languages within one development package.

These languages work predictably and seamlessly with one another: Ladder Logic (perfect for digital sensory data representation), Structured Text (Great for assignment of mathematical algorithms), and Function Block Diagrams (Best suited for machine control).

Programming codes are reusable across different Yaskawa MPiec controller hardware. Variables and outputs can be referenced between different POUs (Programming Organization Unit) providing the ideal automation development environment.
Design Features:
Standard Programming Language
Programs are standardized per IEC61131-3 standard. This increases program predictability and re-usability as well as reduces error and waste of human resources.
Reusable Motion Libraries
Libraries enable importation of previously developed automation logic.
PLCopen Function Blocks
Yaskawa's Function Blocks are developed to comply with PLCopen standards while preserving the motion algorithms developed over decades of Yaskawa motion control expertise.