Countertops Information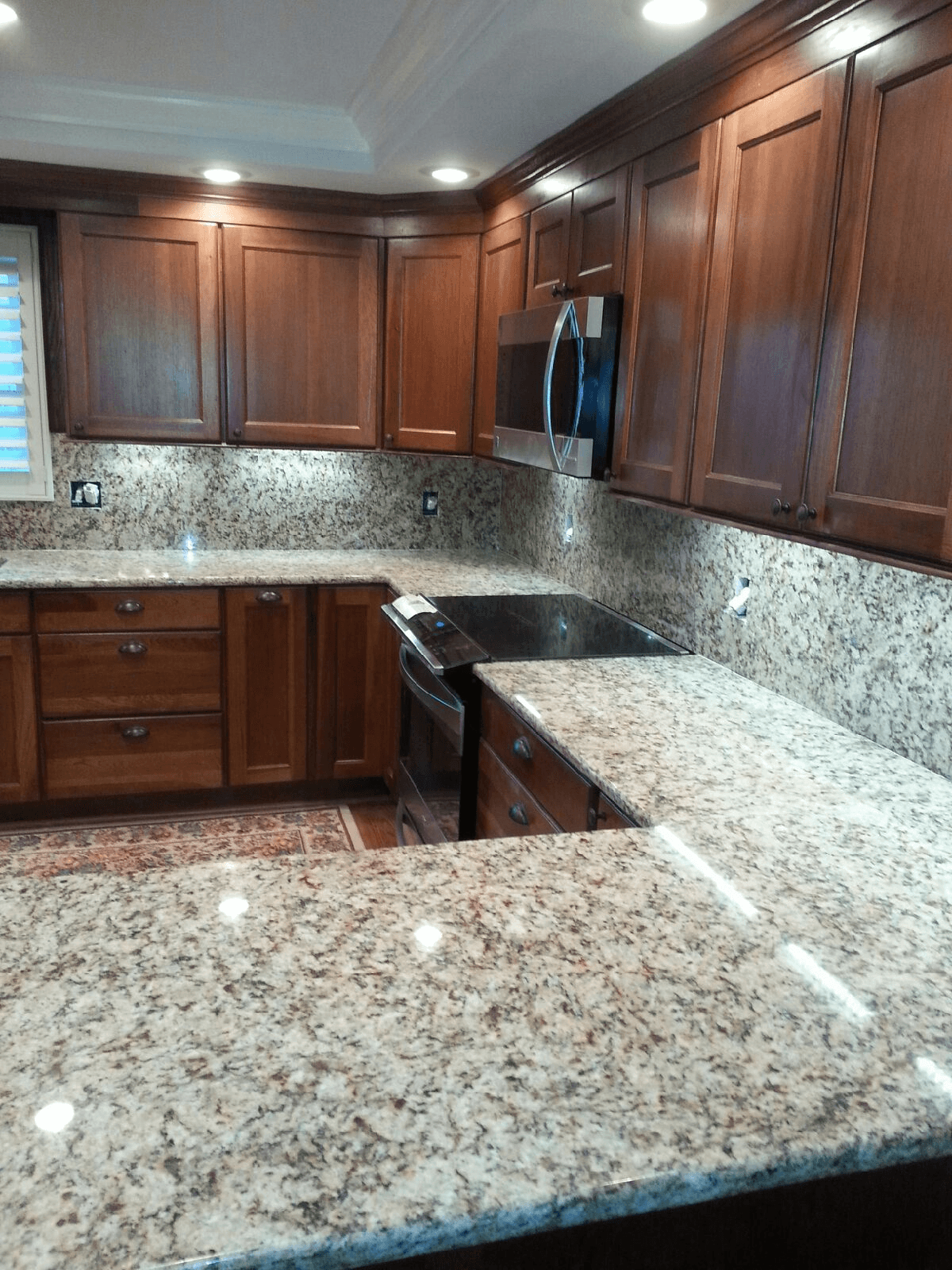 Countertops are horizontal work surfaces that are used in workrooms, kitchens, and other food preparation areas. They are often installed above and supported by cabinets. Countertops are made from a variety of materials and may resist the growth of mold, mildew, and bacteria. Stain resistance, maintenance, color, and cost are also important considerations.
Applications
In industrial kitchens and food processing facilities, easy-to-clean surfaces such as granite and stainless steel are often used. These sanitary countertops are free from pores that can harbor germs and promote the growth of bacteria.
Specifications
Dimensional specifications for countertops include length, width, and height. With countertop materials made of natural stone, weight may also be a consideration.
Materials
Kitchen countertops differ in terms of materials of construction. Choices include:
ceramic tile
concrete
engineering stone
granite
laminate
marble
Ceramic tile countertops can withstand hot pans and are easy to clean; however, they are prone to chipping, cracking, and staining. Concrete countertops are both heat and scratch resistant. They can be cast into custom shapes, but are porous unless sealed. Unlike natural stone, natural stone does not require annual sealing. It is available in a wider range of colors than granite, an expensive material with an extremely high hardness. Laminate countertops are made of plastic-coated synthetics and provide a smooth, easy-to-clean surface. Like granite counters, marble countertops are relatively expensive, but add value to a kitchen. Kitchen counters made of soapstone, stainless steel, and wood or butcher block are commonly available. Soapstone countertops resist some stains, but require the regular application of mineral oil. They sometimes crack or darken over time. Stainless steel counters are often used in restaurants, industrial kitchens, and other food-preparation facilities. Because they are heat resistant and durable, they can take hot pans, and are relatively easy to clean. Stainless steel countertops are not suitable for cutting, however, and are prone to denting. Wood countertops, wooden counters, and butcher blocks are usually made of hardwoods such as maple or oak. They are valued for their appearance, but can be damaged by water and stains. So-called "green" countertops that are made of recycled glass are also available.
Related Information
CR4 Community--Installing a Countertop for the First Time
Image credit:
All-In Granite LLC / CC BY-SA 4.0