Crane and Rigging Services Information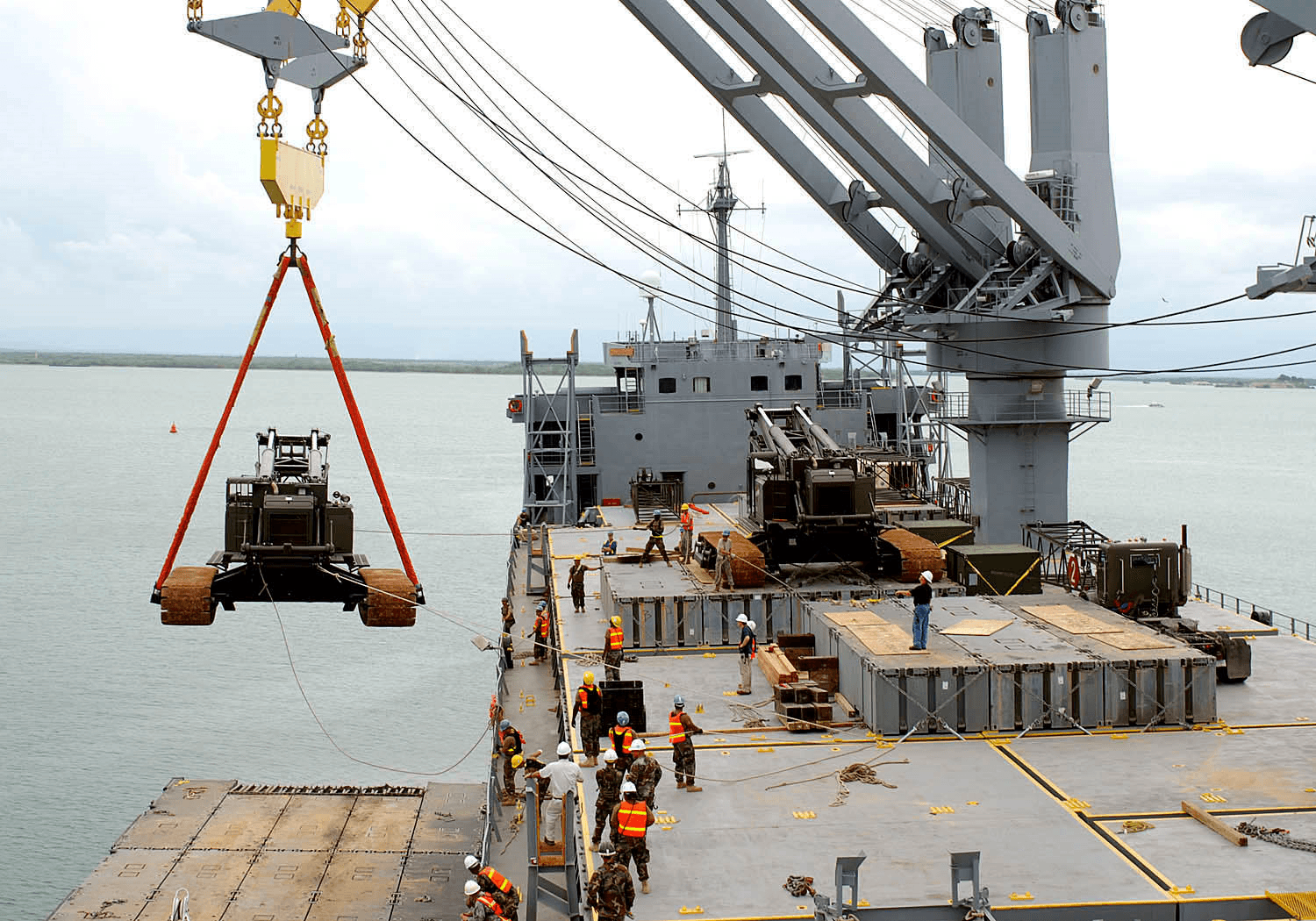 Crane and rigging services rent or lease industrial cranes for steel, truss, or bridge girder erection; moving modular home sets or rooftop HVAC units; and other heavy hauling activities. Industrial cranes are used to lift heavy materials or items such as steel girders, precast or pre-stressed concrete forms, pallets and shipping containers, electrical generators, and prefabricated assemblies. Although many cranes are self-propelled, others are mounted on trucks, docks, rail cars, or boats. Selecting crane services requires an analysis of available crane types, as well as the capabilities and features of machines for rigging and heavy lifting.
Types of Crane and Rigging Services
Some crane services offer many different types of cranes.
Bench or cart-mounted cranes are designed to operate in small workspaces. Single-hand operation is typical, and some bench or cart-mounted cranes are very precise.
Jib cranes may be wall or floor mounted. Floor-mounted machines have a horizontal beam or jib upon which a shuttle or hoist is mounted. Wall-mounted jib cranes feature a similar design, but are mounted into the side of a wall.
Cantilevered jib cranes provide either full or partial rotation.
Davit cranes have fixed or adjustable booms, and may be portable or stationary.
Gantry cranes vary in size from small workstations to very large, heavy-duty construction cranes.
Features
Many crane services provide:
bridge or overhead cranes
mobile or truck-mounted cranes
boom cranes
tower cranes
ship or deck cranes
stacker cranes
With bridge cranes, the horizontal load-carrying beam is either overhung or underhung. Mobile cranes, as their name suggests, can be driven to different job sites or locations. Boom cranes have a large structure or pole (boom) that supports a suspended cable. Tower cranes resemble jib cranes, but often have a cantilever boom. Ship or deck cranes are used for the shipboard mounting and loading of ships and freighters. Crane services that rent or lease stacker cranes specialize in equipment that is similar to a bridge crane, but that uses a mast with forks instead of a hoist.
Specifications
The industrial cranes that most crane services offer differ in terms of load capacity, the maximum force or load supported by the crane. Additional product specifications include vertical available lifting height and horizontal available span. Crane services are located across the United States and Canada, and around the world.
Related Information