Hydraulic and Pneumatic Testing Services Information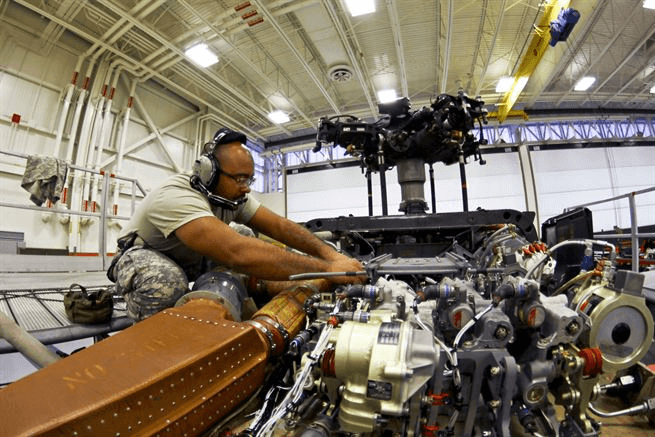 Hydraulic and pneumatic testing services evaluate hydraulic and pneumatic components and finished products through flow and pressure tests, performance tests, environmental exposure tests, dynamic tests, and other specialized tests.
Specifications
Hydraulic testing equipment includes:
test stands
manifolds
manifold-mounted components
controls
Manifold-mounted controls are organized for operator convenience. A hydraulic tester can operate with a number of different fluids, including phosphate ester-based fluids and red-oils such as MIL-H-5606, MIL-H-83282, MIL-H-6083, MIL-H-46170, and MIL-H-87257. Hydraulic testers may be capable of higher pressures (<5000 psi) and can use a variety of electrical supply power ratings, including 380 VAC, 50 Hz, three-phase power; 240 VAC, 60 Hz, three-phase power; or 460 VAC, 60 Hz, three-phase power. A hydraulic testing service can upgrade hydraulic equipment with features such as automatic controls and data acquisition.
A pneumatic testing service can provide similar services, but with pneumatic equipment. Pneumatic testing services use pneumatic testing equipment such as test stands for nozzle airflow, proof pressure testers, and universal pneumatic valves. A pneumatic tester can be:
pressure test booth
pneumatic accessories test stand
portable leakage tester
airflow suitcase checker
vacuum leakage test cart
Features
Hydraulic and pneumatic testing services hire qualified engineers and may belong to trade associations such as the Fluid Power Distributor Association (FPDA). Employees have a bachelor's degree or master's degree in civil engineering or environmental engineering from programs recognized by the Accreditation Board for Engineering and Technology (ABET). Companies that provide hydraulic and pneumatic testing services often specialize in specific industries or applications such as aerospace and aeronautics. Hydraulic and pneumatic testing services are located across the United States and around the world.
Standards
Hydraulic and pneumatic testing services follow guidelines from the International Organization for Standardization (ISO) Technical Committee 131 (fluid power systems), Subcommittee 8 (product testing), Technical Committee 20 (aircraft and space vehicles), and Subcommittee 10 (aerospace fluid systems and components). ISO 6772 deals with impulse testing of hydraulic hose, tubing, and fitting assemblies. ISO 6403 covers test methods for valves controlling flow and pressure.
Related Information
CR4 Community—Pneumatic Leak Test