Depanelizers Information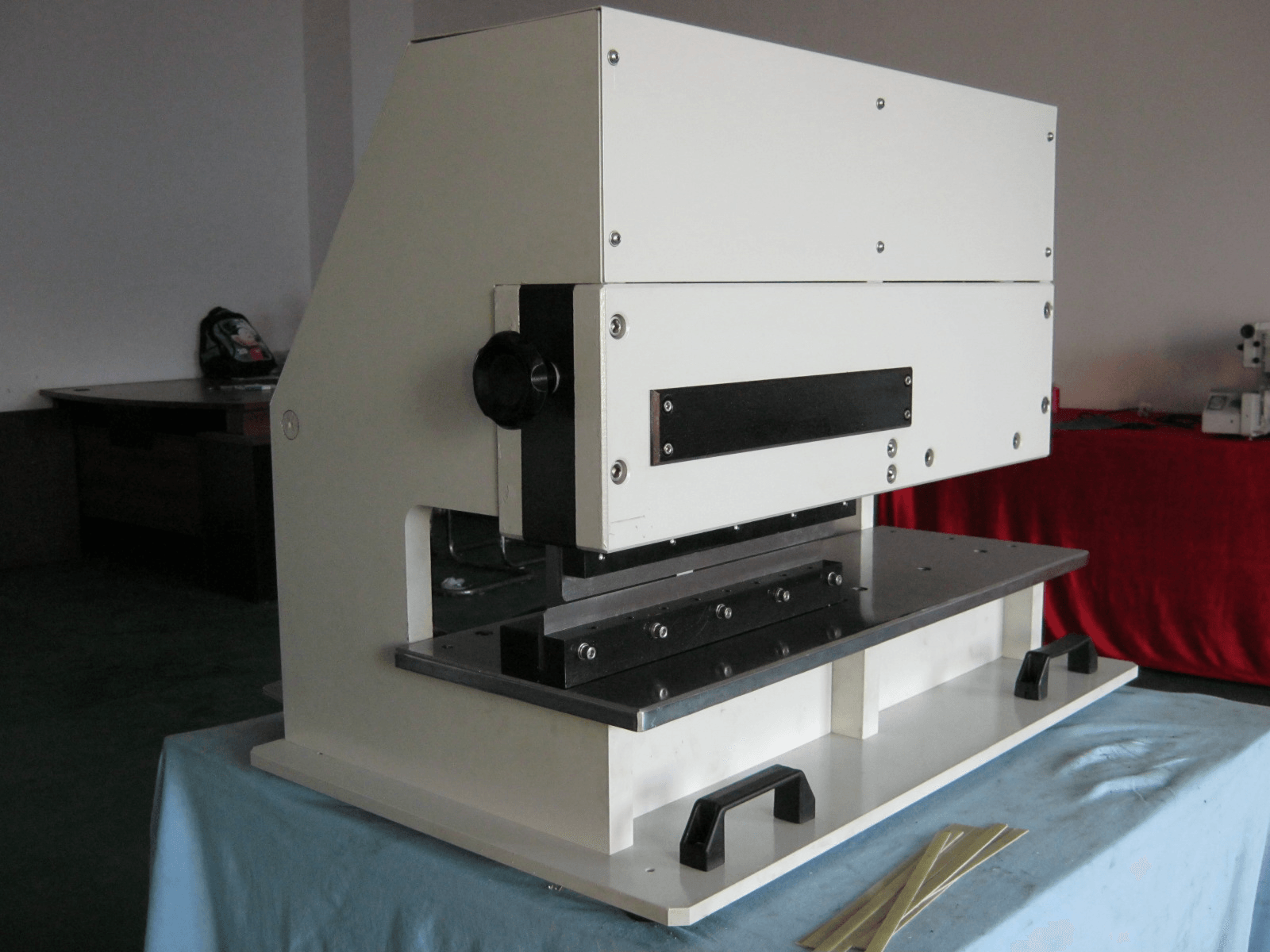 Depanelizers cut or separate larger sheets of multiple, etched printed circuit boards (PCBs) into individual PCBs. They use various cutting or separation methods. Examples include:
water jets
lasers
saws
shears
Water jet cutting sends highly-pressurized water flowing through a small-diameter nozzle called a jewel. Advantages include:
low fixturing costs
fast setup and programming times
little material heating during PCB cutting
Laser cutting is a CNC-controlled, non-contact cutting tool process that allows quick, accurate cutting with a narrow kerf or cutting groove. Advantages include:
high accuracy
clean cutting that requires little or no cutting
distortion-free PCB cutting
Traditional saw or shear depanelizers use metal blades or knives, some of which may be circular and shaped like pizza cutters.
Features
Depanelizers vary in terms of capabilities and features. For example, some motorized depaneling saws can cut PCB panels up to two-feet in length. These depaneling systems feature blades and circular blades, a guarded foot switch, a safety curtain, a conveyor, and an infrared sensor. The safety curtain and blade guards are used to protect operators from the cutting blades. The infrared sensor at the end of the conveyor stops the belt that carries PCBs and ensures that scrap is discarded. For PCBs with tight component spacing, a circular blade mounts on a round shaft so that the center line passes through the mid-point of a bearing. PCB singulation equipment with two circular blades is also available. Typically, these PCB separators are used to minimize shearing stress and avoid cracking small solder joints. With benchtop systems, depanelizers may have slideways for setting the height. PCB depaneling systems with machine vision features provide consistent and accurate routing. Advantages include edge and fiducial recognition, board and panel verification, and integral software. With such depanelizers, the machine vision system locates fiducial marks before any routing occurs. The CNC routing system then corrects the offsets to match the actual fiducial locations on the PCB panel. Edge recognition involves moving the router bit to the start of a cut so that the singulator can correct the bit's target position. Panel and board verification finds holes and defective marks, allowing for rework. Many panelizers feature integral software and automatic programming.
Related Information
CR4 Community—Designing PCBs from Picaxe VSM
CR4 Community—Small Hole Drilling
Electronics360—10 Snapshots from Inside the World Maker Faire
Image credit:
Dgcwcathy / CC BY-SA 3.0