Drilling Units and Tapping Units Information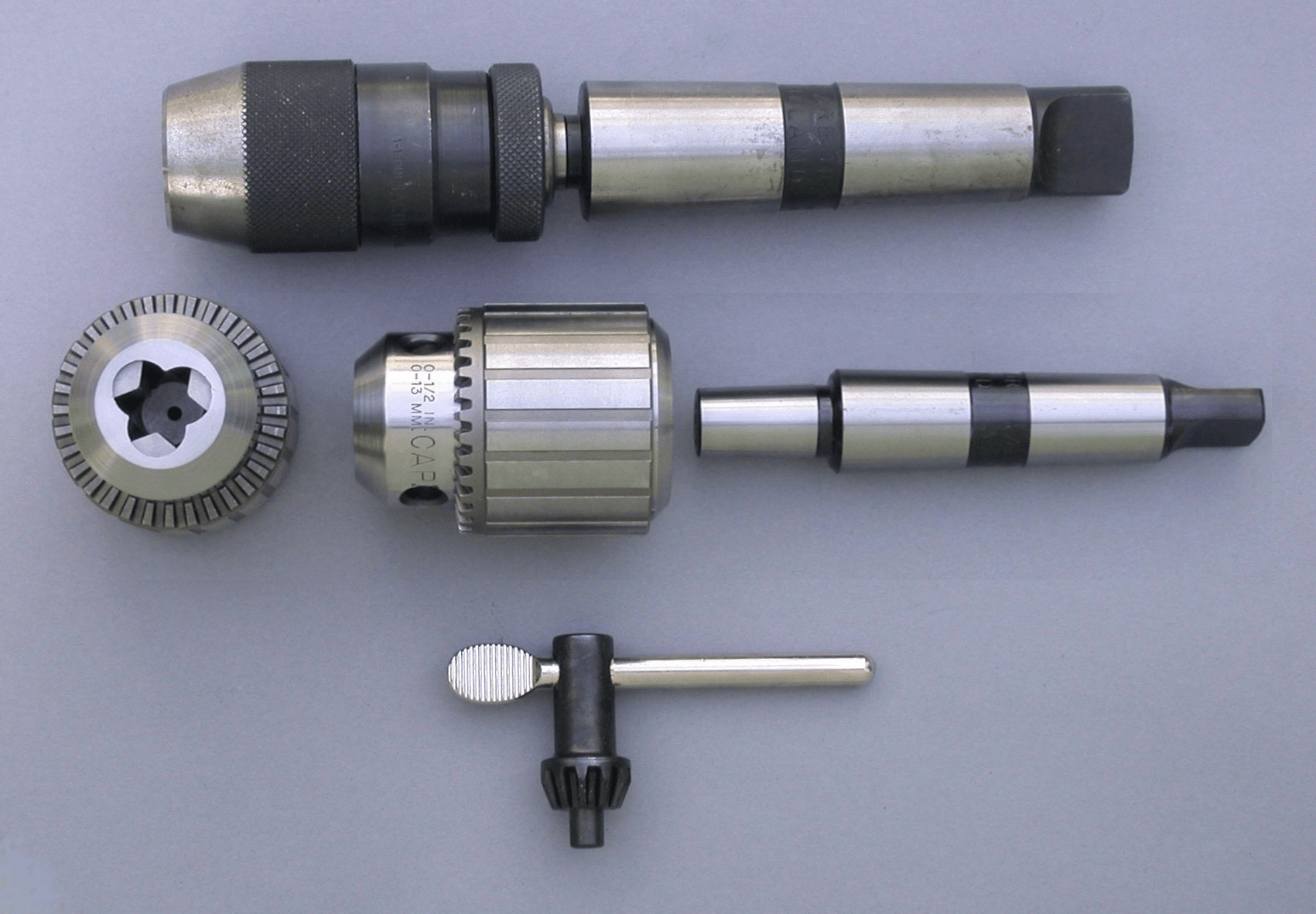 Drilling units and tapping units are machine tool components for automated drilling and tapping applications. They usually consist of a drilling head, chuck or collet, motor, and infeed cylinder or other mechanism. Drilling units and tapping units that are designed for machine tapping can operate with CNC drilling machines. Drilling equipment can include multiple spindle heads to increase drilling efficiency. Drilling multiple-hole patterns with a drilling tool mounted on a single spindle can involve complicated and expensive fixtures or multiple steps to drill closely spaced hole patterns. In hot tapping, a specialized drilling machine called a tapping head cuts a hole in a pipeline that is under pressure. Hot tapping equipment is designed to prevent leakage or any interruption to the flow of the fluid in the pipe.
Specifications
Tap manufacturers can recommend tap geometries for different materials and applications, for example, with and without a spiral point, right- or left-handed flutes, number of threads for the chamfer, and rake angle. Considerations that affect the choice of drilling units and tapping units include:
screw machine length drill dimensions
jobber length drill dimensions
taper length drill dimensions
spotting drill dimensions
For deep holes or difficult materials, drilling units and tapping units can use internal cooling systems that permit faster drilling speeds and feeds. Some drills can be reground and recoated for continued use. When drilling holes in a material, a number of factors should be considered including: the material being drilled, hole size and depth, hole quality required, speed/feed required, through or blind hole, cooling requirements, capacity of drilling machine, workholding method (handheld, held in a vice, or clamped), orientation of drill (horizontal, vertical, or angled), and swarf control. When drilling holes below 0.5 mm, tip speeds must be significantly reduced to prevent overheating, because the heat path is so small.
Standards
The British Standards Institute (BSI) publishes standards that apply to drilling units and tapping units, for example BS 1157:1975 (recommendations for tapping drill sizes for use with fluted taps) and BS 4186:1967 (clearance sizes). Another BSI standard that applies to drilling units and tapping units is BS 1983 (Chucks for machine tools and portable power tools).
Related Information
CR4 Community—The Drilling and Tapping of Brass/Bronze
Image credit:
Glenn McKechnie / CC BY-SA 3.0
Read user Insights about Drilling Units and Tapping Units