Boom Lifts Information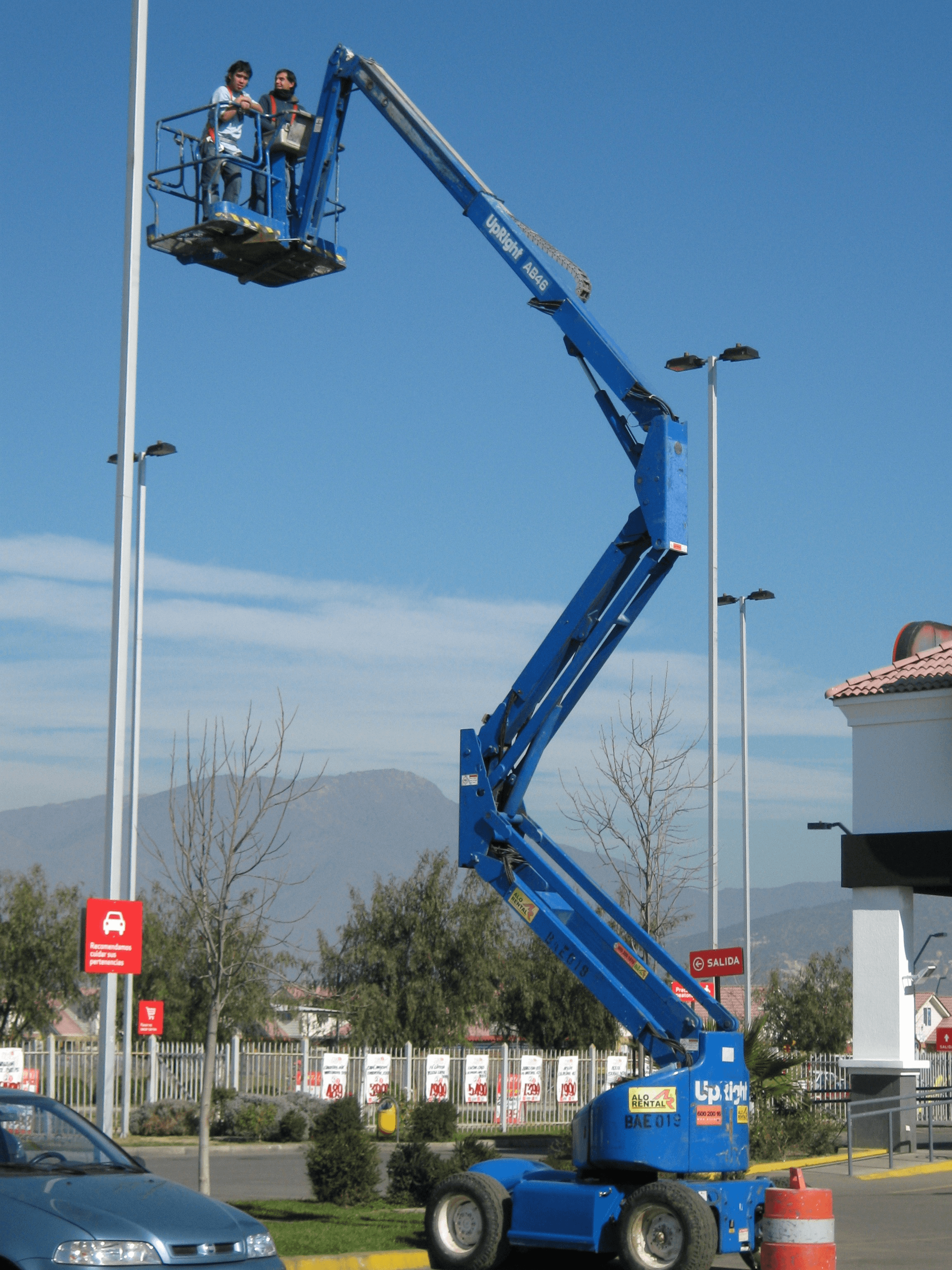 Boom lifts have an articulating arm or telescopic extension for lifting materials or personnel. They are used widely in construction and utility applications, but are also considered to be aerial equipment. Telescopic booms have a straight arm that extends in length and increases in height. Articulating booms are also designed to be raised, but have a multi-piece arm for reaching an elevated workpiece or location. Both types of boom lifts mount on vehicles or trailers, or may be self-contained with their own drive trains. Some products have wheels. Others have tracks or stabilizing legs. Telehandlers are telescopic booms that incorporate a full vehicle into their design. These boom lifts are equipped with drive trains and wheels for ease of movement around a construction site.
Specifications
Selecting boom lifts requires an analysis of product specifications and features. Basic parameters to consider:
working height
width
horizontal reach
lift or load capacity
Platform styles and power system options are also important considerations. Most boom lift platforms are made of steel and include either a sliding mid-rail or swing gate for walk-in access. Boom lifts with tri-entry features have sliding mid-rail entries on the front of the platform and on both ends. Platform accessories include additional railings, air lines, welder leads, and travel alarms. Work lights and tool trays are also available. In terms of power options, some boom lifts are equipped with three-phase AC generators for welding operations. The generators may be belt-driven or hydraulic-driven.
Features
Boom lifts differ in terms of tire type, engine options, and additional features. The tires on a boom lift may be filled with air or foam, or categorized as non-marking. Machinery with rubber tires is also available. The engine on a boom lift may use gasoline or diesel fuel, and be equipped with a cold-weather package with accessories such as synthetic motor oil and a battery blanket. Boom lifts with towing packages, hazardous environment packages, and aircraft protection systems are also available. Tow packages allow boom lifts to be towed by other vehicles. Hazardous environment packages may include covers for vents and openings, along with air intake pre-cleaners. Aircraft protection systems help protect surfaces on airplanes from damage.
Related Information
Engineering360—Proper Instrumentation Keeps MEWPs Safely 'On the Level'
IEEE Spectrum—You Probably Shouldn't Expect City Repairing Drones Any Time Soon
Image credit:
Penarc / CC BY-SA 3.0