Wire Forming Services Information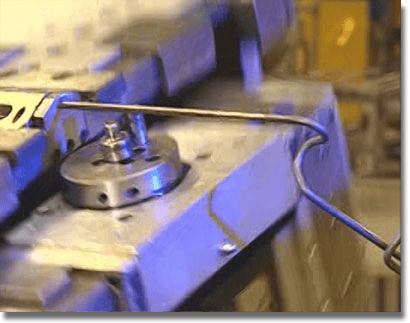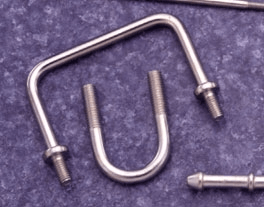 Wire bending. Wire forming machine
Image Credit: Chief Manufacturing | rmi | flora Engineering Corp.
Providers of wire forming services stamp and bend wire into fabricated shapes such as clips, springs, specialty pins, rings, wire racks, hooks, and other products. Services, materials, secondary operations, and certifications and quality requirements are important parameters to consider when searching for providers of wire forming services.
TEM Wire Forming. Video Credit: TakaoEurope / CC BY 3.0
Capabilities Offered
Services offered by providers of wire forming services include engineering and design assistance, tool making, fine blanking, coil or spring making, deep drawing, wireforming, fourslide or multislide stamping, progressive dies, prototype or short run, high volume production, assembly services, and specialty packaging.
Welding joining of metals and metal parts by melting and re-forming a metal bond between materials, with or without additional filler metal.
Grinding capabiliy can provide very smooth and precise material finishes, and can be used to finish high-hardness wear surfaces.
Tool making is the design and production of tooling to facilitate part fabrication.

Fine blanking is a specialized technique of high-precision blanking in which material is sheared smoothly through entire material thickness. This process can be used to produce finished parts without need for secondary operations.

Coiling is the process of winding wire into rings or spirals.

Deep drawing is the fabrication of deeply recessed parts with a punch; deep-drawn parts are characterized by a depth that exceeds the part width, as in a cup produced from a flat metal sheet.

Wire forming is the stamping of wire into fabrication shapes such as clips, springs, specialty pins and rings, etc. In addition to the vertical motion of a punch press, multislide stamping incorporates horizontal die applications from multiple directions, either simultaneously or successively. The manufacturing of progressive dies entails a production-efficient process in which multiple stamping or forming operations are done on parts in successive stages or positions along fabrication cycle.

Anodizing is a galvanic finishing process well suited to aluminum and its alloys. Anodize finishes can be hard for wear applications, or can include corrosion-resistant properties or a wide variety of colors.

Black oxide is an anti-corrosion treatment for a variety of steels.

Electroplating is a finishing process often used for materials such as brass, bronze, and copper. A wide variety of colors and textures can be achieved.

Painting and power coating is the application of decorative and/or protective finishes; coatings are typically thicker than plating or anodizing operations.
Secondary Services
Engineering or design assistance entails engineering, concepts, manufacturing costs, manufacturing techniques and material considerations. Supplier may also be able to assist in upgrading or redesigning, re-evaluating or modernizing existing products to increase performance and/or reduce manufacturing costs. Some suppliers offer material sourcing and CAD modeling as well.

Suppliers with prototype or short run services can manufacture prototypes or perform small production runs for concept or market testing or product introduction cycles.

High quantity production services provide high volume production.

Assembly services include assembly of components such as electro-mechanical assemblies, ultrasonic and heat welding, printing, painting, bonding, and machining.

Specialty packaging includes packaging specific to client requirements such as tape, reel, or tray packaging.
Materials Processed
Materials processed by providers of wire forming services include ferrous metals, nonferrous metals, exotic metals and alloys, precious metals, and plastic.
Certifications and Requirements
Certifications and quality requirements often met by providers of wire forming services include ISO 9001, ISO 9002, and QS9000. In 1987, International Standards Organization (ISO) 9000 standards were developed to ensure that companies' products and services have consistent, documented approaches that meet the European community's quality requirements. ISO 9001 sets out the requirements for an organization whose business processes range all the way from design and development.