Profile Home
About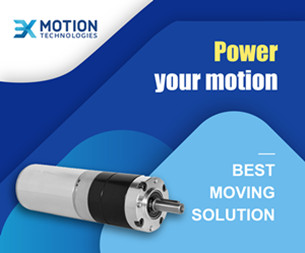 3X MOTION TECHNOLOGIES has been in existence since 2003. We are a professional motor manufacturer which can provide a full range of motion control solutions.
Alongside our design and manufacturing facility in China, 3X MOTION TECHNOLOGIES includes two factories, one export sales office in China and one North American exclusive sales in USA to service worldwide customers. Annual total sales of 2018 are USD 52 million.
Our Changzhou plant of 3X MOTION TECHNOLOGIES covers a total area over 10,000 square meters, it includes automatic manufactural line, Research & test laboratory.
3X MOTION TECHNOLOGIES were rated as a national high-tech enterprise of China from 2017. We have over 20 patent certifications. we focus all of our product, application and motion experience on your specific requirements. We work hard to give you a competitive edge, providing solutions ranging from unique customization options to complete systems, engineered and delivered to optimize and add value to your operation.
As a group, we work hard to satisfy your needs whether they are technical, commercial or both.
Work with us to ensure you have the ideal motion product now and into the future!
Product lines includes:
•
Hybrid stepper motor
•
Brushless DC motor
•
Brushed DC motor
•
Brushless DC geared motor
•
DC geared motor
•
AC servo motor
Technical Articles

Adavantage of segment servo motor
(Motors)
Break through the taditional design concept of servo motor, the stator of 3X MOTION segment servo motor is cut into multi-lobe structure, and then the winding is wound and assembled by spechial... (
View Full Article
)