Profile Home
About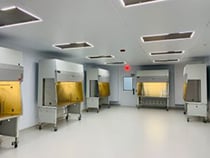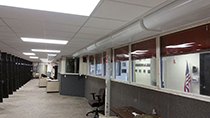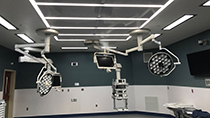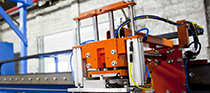 A-J Manufacturing is a lean manufacturer that produces some of the world's best commercial stainless steel air distribution products, with a strong emphasis on solutions specifically designed for critical environments.
Founded in the 1920s, we now operate a state-of-the-art manufacturing facility featuring the latest laser and robotic equipment, sophisticated technology and highly experienced personnel. As a result, we are always ready to deliver industry-leading custom and standard HVAC products that meet the toughest design and construction challenges.
From initial design through every step of production, A-J Manufacturing focuses on quality, precision and efficiency to ensure that our customers get the products they need, with performance that meets or exceeds their expectations. That's why so many of our products can be found in hospitals, laboratories and commercial buildings across the country and around the world.

Products
View our products here.

Air Distribution Projects by Category
Clean Roon
Healthcare
Architectural
Pharmaceutical
Custom Products

Air Distribution Product Videos
A-J is the industry leader in custom and standard stainless steel air distribution products for those industries specializing in critical environments.

View some of our Air Distribution Product videos here.
Technical Articles