About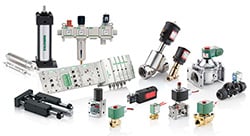 ASCO — where flow control meets pneumatics to create fluid automation solutions that maximize efficiencies, optimize applications, and enable customers to fulfill their true potential.

Wherever manufacturing or processing happens, more and more customers are encountering challenges that demand the comprehensive fluid automation solutions that only ASCO can deliver. By combining innovative technologies and cross-applications expertise, ASCO's people create fluid control and pneumatic products and services that help customers maximize efficiencies, optimize applications, and transform ideas into measurable outcomes.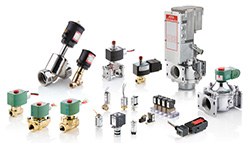 As fluid control and fluid power applications converge, the value of cross-platform and cross-industry experience becomes even more critical. ASCO addresses the industry's broadest spectrum of market and application needs — from oil and gas to packaging to analytical and medical devices — and we fulfill them anywhere in the world.
ASCO's fluid automation product lines include a wide variety of solenoid valves, angle body piston valves, pneumatic valves and manifolds, cylinders, filters, regulators, lubricators and a complete range of accessories. We develop engineered solutions that set the standards for a broad range of markets and applications — continually identifying opportunities for customers to realize their true potential.
ASCO leads in quality management via initiatives such as ISO 9001:2008, 6 Sigma continuous improvement, and lean manufacturing. Our products are tested up to 500 million cycles, far beyond the operating requirements of their intended applications. In fact, ASCO is certified as a test data facility for UL and CSA — these agencies accept our test data for many parameters to grant their approval of our products.
Supplier Directory Categories
Technical Articles