About

C.I. Analytics, with production facilities in Chambly, Quebec, Canada is one of the world's leading manufacturers of instrumentation for the measurement of low levels of sulfur and arsine in gas, liquefied petroleum gases and liquids.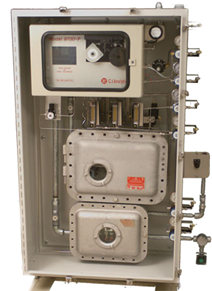 C.I. Analytics designs, manufactures, markets and distributes the world's most sensitive and selective scientific instruments for analysis of impurities in the natural gas, petrochemical, pharmaceutical and food/beverage industries. These instruments are used to:
Improve production efficiency
Meet regulatory requirements
Enhance safety in the process industries. Company products incorporate advanced technologies to provide real-time analysis, data collection, and control functions
Quality control in the beverage industry
Each instrument, which can be customized to meet your specific requirements, is subjected to rigorous quality control testing, ensuring accurate results time and time again. Their stringent quality control system is measured and certified by ISO 9001:2000; each C.I. Analytics instrument, including those for use in potentially explosive atmospheres, conform to the highest standards of quality and reliability.
Supplier Directory Categories
Technical Articles