About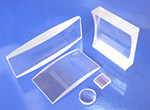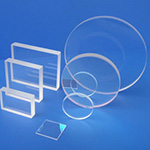 CeNing was found by Mr.Tang Zhixiong and partner in 2004 at Fuzhou. From 2006, CeNing started to establish production lines to manufacture products in house. We are dedicated to providing high quality optics at reasonable cost.
Our range of products include prism, lenses, mirrors, waveplates, windows, polarizers, filters and laser crystals. CeNing has many manufacturing facilities including cutting, grinding, polishing machines and edging machines, We also have high precision inspection instruments like interferometer, high precision angular measurement, and lenses test system. All of optical specifications can be inspected and controlled.
Whatever industry you may be in, we are committed to be a long term and reliable supplier of you. CeNing cooperates successfully with customers in Industry and research.
Supplier Directory Categories