Profile Home
About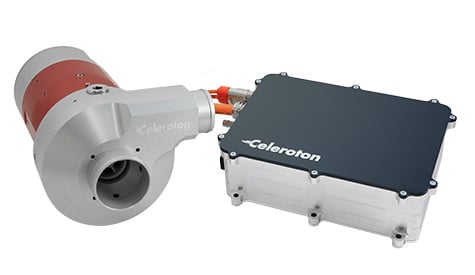 Fast, faster, Celeroton!
The Swiss high-tech company Celeroton AG is the leading manufacturer of ultra-high-speed electrical drive systems and turbo compressors with speeds up to 1 million rpm.
Faster, smaller, lighter and more efficient: Celeroton's oilfree turbo compressors, converters and permanent-magnet motors are designed for the highest energy efficiency at the lowest volume and weight. Their innovation lies in the interdisciplinary know-how in the areas of aerodynamics, gas and magnetic bearings, mechanics, electromagnetics, electronics, control systems and software that allows for outstanding solutions in terms of compact size, efficiency and control performance.
Application areas of the turbo compressors include air supply systems for fuel cells, recirculation of noble and inert gases, air conditioning and heat pumps, high-tech blowers, respirators and decentralized pneumatics. With our interdisciplinary approach, we can offer system solutions from a single source and thus only one competent contact person.
Our services comprise of:
Compressors, converters and motor with gas or magnetic bearings – Celeroton delivers its own innovative products. Our range of products is continuously growing.
Many applications in these highly specialized fields have unique requirements, which cannot be met by standard products. Our skilled interdisciplinary team develops, together with our customers and partners, an appropriate solution. Either by modifying our standard products or by developing a new solution based on our high-speed technology.
Celeroton AG is also listed in these categories:
Technical Articles