About
Comdel's Advantage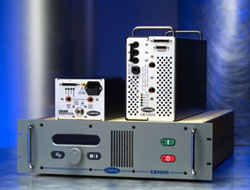 Comdel, Inc. designs and manufactures RF and DC power supplies and process instruments used in semiconductor vacuum and flat panel process tools, solar cell and photovoltaics, industrial heating systems, medical sterilization, optical, drying and other induction and dielectric heating applications. Products include RF generators, auto-match impedance monitors, multi-channel synthesizers, and electrostatic chuck power supplies that are in use worldwide by the industry's major equipment and IC fabrication manufacturers. With flexible power delivery solutions, the broadest frequency ranges available, rapid prototyping, product certification and safety compliance, this Gloucester-based, ISO 9001:2000 company provides responsive support and product solutions from its offices in the US, UK, Europe, Asia, and Japan.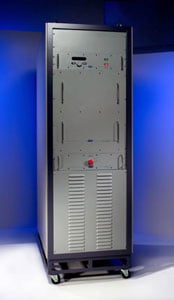 Applications Supported
Magnetron Sputtering
Plasma Enhanced Deposition & Etching
RF Cleaning
RF Ion Source
Serving the following markets:
Dielectric Heating
Flat Panel
Induction Heating
Industrial Heating
Laser
Medical
Semiconductor
Solar
Product Depth
Comdel's full-line of RF power supplies operate at frequencies from 20 kHz to 80 MHz with selected typographies up to 150 MHz. Their generators include power levels ranging from 100 to 100,000 Watts. Configurations include custom packaging for high frequency, low frequency, dual frequency, DC or dual combinations of DC and RF power in one unique package.
Comdel's patented S-Technology, used in high frequency RF plasma generators, optimizes amplifier performance, reducing power gain changes due to plasma impedance fluctuations. This increased stability reduces process development time and improves process repeatability.
Supplier Directory Categories
Technical Articles