Profile Home
About
Hydraulic Cylinders, Air Cylinders, and Linear Actuators from Compact Automation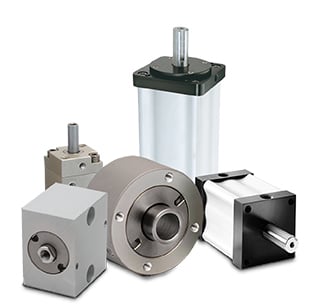 Compact Automation Products offers highly engineered, reliable and innovative solutions
with the smallest footprint to force ratio, for a wide variety of industrial markets globally.
Since 1974, our team of world-class engineers have produced standard and custom cylinders for a multitude of unique applications. Our extensive product range is comprised of high quality Air Cylinders, Turn-Act Rotary Actuators, Grippers, Slides, Guided Cylinders, Air Springs, Electric Actuators, Hydraulic Cylinders and Custom Actuators.
We put our customers first with quotes within 24 hours, ongoing distributor support with engineers in the field, and expansive manufacturing capabilities, that include a fully automated anodizing line that allows our team to produce both standard and custom cylinders along with engineered solutions quickly. With just over 100,000 unique custom solutions in the field, and no minimum order requirements "if you can imagine it, we can build it", Experience the Comapct Automation Difference for yourself.
Turn-Act Rotary Actuators and Custom Products
Turn-Act is a market leading manufacturer of space efficient pneumatic cylinders, valve actuators and custom products and has over 25 patents. Turn-Act specializes in engineering your unique design to fit your specific product specifications. If you have
any questions please contact us and one of our representatives will assist you.