Profile Home
About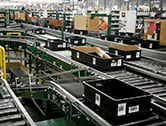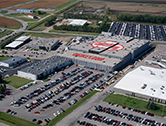 Digi-Key Electronics, a global Internet-based distributor of electronic components, is an authorized distributor of more than 5 million components from 650+ trusted suppliers. The company's reputation extends worldwide as customers continue to choose Digi-Key, gaining access the widest selection of electronic components in the industry available for immediate shipment from its award-winning website, www.digikey.com. With this wide range of products, available in both design and production quantities, Digi-Key is the best resource for design engineers and buyers alike.
The availability of products is one of the characteristics that distinguish Digi-Key from other electronic component distributors. Digi-Key stocks over 1,300,000 products in an 800,000 square foot distribution center in Thief River Falls, Minnesota, USA. Every day, new products are added in a continuing effort to offer the full range of electronic components needed by customers. Whether semiconductors, passives, interconnect, electromechanical, wireless, or lighting components, Digi-Key has the parts you need, when you need them.
At Digi-Key, we have always prided ourselves on our ability to provide the best possible service to our customers. A customer may request electronic components 24 hours a day, seven days a week, 365 days a year, either by phone, fax, email, or through the website. Digi-Key's talented team of technicians and applications engineers is also available 24/7 by phone, email or through the website, always ready to answer any questions. This commitment to customer service has earned us numerous awards through the years.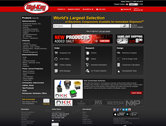 Digi-Key's Prototype to Production® business model offers customers a truly unique buying experience. Supporting engineers through the entire design process, whether prototyping, manufacturing small production runs, designing upgrades, or moving into full-scale production, is what truly sets Digi-Key apart. From Prototype to Production, Digi-Key has the necessary resources and products necessary to take your design to the next level! Learn more by visiting www.digikey.com.