About

At Exact Dispensing Systems, we help manufacturers find solutions to meet their single and plural component dispensing needs, but NOT by selling a one-size-fits-all product.
For over 30 years, we have designed and manufactured high quality equipment for the dispensing of single component fluids and plural component reactive resins such as epoxies, urethanes and silicones. Our main goal is to educate our clients so that they make the best decisions regarding their particular situation. Our staff members always take the time to understand your needs and then develop a valid, sensible, cost-effective solution utilizing ultra-high quality equipment that lasts.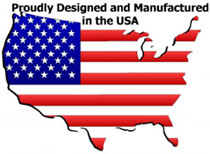 Exact Dispensing Systems configures its systems using mass produced components manufactured at our facility. This allows maximum economy and reliability. If a solution is not readily apparent utilizing our components, we will always recommend alternate resources and courses of action.
With over three decades of experience in the industry and complete in-house capability, Exact Dispensing Systems is in a unique position to serve its diverse customer base with products and systems that integrate seamlessly, efficiently and sensibly.
Supplier Directory Categories
Technical Articles