Profile Home
About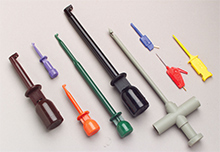 Since 1956, E-Z-Hook has been manufacturing electronic test accessories used for test and measurement purpose throughout multiple industries. E-Z-Hook remains family owned and operated in the USA. In addition to product solutions we offer industry solutions to the automotive, electronic, electrical, energy, government, and medical fields. E-Z-Hook's extensive product line includes test leads, probes, hooks, connectors and adapters, harness board components, wire and cable, and a full line of coaxial connectors and cable assemblies.
E-Z-Hook also offers custom solutions to meet customer's specific requirements. E-Z-Hook's custom capabilities take clients products from the design and development phase through manufacturing of the finished product.
E-Z-Hook focus on quality, customer service, and innovation is why leading firms have depended on E-Z-Hook components for over half a century.
E-Z-Hook strives to make things easy for their customers. Our mission is to provide quality products, delivered on time, at reasonable prices. Choosing E-Z-Hook means:
Extensive product line
Custom solutions made easy
Rapid shipment and delivery
Reasonable pricing
No order minimums / order direct
Variety of payment/shipping options
Helpful customer service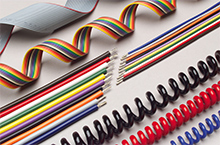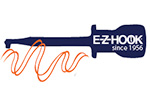 For over sixty years E-Z-Hook has offered innovative solutions for electronic test needs. Our no minimum, direct order approach ensures quick delivery of the correct product to solve your immediate needs.
If you would like to receive the latest E-Z-Hook catalogue, please click here.

Company Quality Management System is registered to ISO 9001.
Scope of Certification: Design, manufacture and sales of electronic test accessories for a variety of industries.
Certification Date: October 31, 2016. File # 1676923 CERTIFICATE OF REGISTRATION
Technical Articles


This shrouded plug doesn't fit
(Electrical and Electronic Test Equipment)
Recently a Power Company approached us with certain requirements for two different test lead options. Their field technicians had various Fluke meters, some accepting shrouded plug and some that did... (
View Full Article
)