Profile Home
About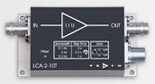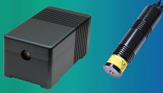 Exclusive North American distributor of technologically advanced components for a wide variety of laser and optoelectronic systems spanning the UV to the far infrared.
EOC is a specialty technical distributor representing primarily European (British and German) companies. It was founded in 1997 to develop a sales organization for North America for these companies.
We are engineers with years of experience in sales and marketing. Before Electro Optical Components William Bolster was a VP of Sales and Marketing for a technology company and know how to sell to this market. EOC has 19 years of experience selling optical components and detectors. They know how to get the maximum exposure and how to work with the customer to get the orders. EOC grew an average of over 10% the last 5 years. This is impressive considering the overall economic conditions.
Technical Articles