Profile Home
About
Electro Standards Laboratories – Advanced Systems Design & Services
Electro Standards Laboratories (ESL), Cranston, RI, has an extensive track record of technological advancements: state-of-the-art fiber optic switches, complex fiber optic cable assemblies, calibration-quality load cell and LVDT indicators, and advanced controls for rotary and linear motors with application to aircraft launch for next generation aircraft carriers.
Their GSA Schedule, GS-35F-0286V, offers a wide range of data network switches to facilitate government procurements.
The phone rings constantly with requests that begin with "I have a need to. . . ." With experienced sales people, combined with an engineering staff that consistently draws from their expansive knowledge base, ESL will routinely customize existing products such as data switches, load cell instrumentation, data acquisition instruments, and copper/fiber cables to meet a customer's specific needs, including military applications, ensuring the best solution for their application.
Areas of Excellence:
Products: Custom-designed data network switches and data network cable assemblies. Interface converters, data acquisition, and materials test for commercial and military applications.
R&D Contract Engineering Services: Innovative solutions for hybrid electric vehicles, electromagnetic aircraft launch system, sensorless linear motor/motion control, power control and ocean energy harvesting systems. Innovative products developed for commercial, government, and commercial applications.
Innovative Products:
Copper Physical Layer Network Switches include manual, Pathway® remotely controllable, and IP addressable.

Automatic fallback switches based on loss of data on port A.
Automatic sensing switches that automatically switch to the port with valid activity.
Normal/redundant fallback switches that self-configure connectivity based on the devices connected to them.
Remote power reboot switches with 10-Base-T LAN/WAN access.
Code-operated switches.
Disaster recovery automatic backup switches
Custom and standard network switches for commercial, industrial and military applications.
QuickSwitch® Fiber Optic Network Switches are designed for all interfaces.

Auto fallback switches automatically detect faulty lines and switch to a backup fiber optic network.
Flexible switches that operate as a fallback switch or as an A/B switch.
Password protected switches with high isolation for secure networks.
GUI software for easy remote computer-control.
Multimode switch/converters with the fiber optic/twisted pair copper conversion built-in.
Speeds to Gigabyte.
A/B switches, 4-way switches, 8-way switches.
Custom and standard network switches for commercial, industrial and military applications.
Commercial Off-The-Shelf (COTS) or Customized Copper Network Cables

CAT5e and CAT6
Coaxial
High Speed T-1
RS-232 Shielded and Unshielded
SCSI
Telco
V.35, PVC
Motorola® / Codex® Compatible Cables
Custom and standard network cables for commercial, industrial and military applications.
Commercial Off-The-Shelf (COTS) or Customized Fiber Optic Network Cables

50/125 Duplex, Multimode, PVC Riser
62.5/125 Duplex, Multimode, PVC Riser
9/125 Simplex, Single Mode, PVC Riser
HP Versatile Link Plastic Core Fiber (POF)
M28876 Military Fiber system
MTP/MPO 12-Fiber Fan-out Cables
Circular MIL Connector Custom Cable Assemblies
HP Fiber Repeater with RS-232 Traffic Monitor Port
Custom and standard network cables for commercial, industrial and military applications.
State-of-the-art Interface Converters

HP Versalink Fiber to RS-485 Converters
HP Versalink Fiber to RS-232 Converters
Very High Speed Ruggedized Fiber-to-RS485/422/232 Converters
Custom and standard interface converters for commercial, industrial and military applications.
Fiber Repeaters with RS-232 Traffic Monitor Ports
Custom and standard network repeaters for commercial, industrial and military applications.
Smart Load Cell and LVDT Indicators.

The Model 4215 Series Smart Indicators combine force channels, encoder position channels, print capabilities, and RS-232/485 serial communications into a versatile platform.
The Model 4215-L LVDT Smart Indicator is designed for the measurement and control of dual channel LVDT measurement fixtures.
Custom and standard strain gauge indicators and LVDT indicators for commercial, industrial and military applications.
CellMite® Intelligent Digital Signal Conditioners.

CellMites® feature TEDS-Tag® Auto ID
Board and encased units with and without displays
Wired and wireless
Force and LVDT
High performance data acquisition and strain gage interface board
Custom and standard digital signal conditioners for commercial, industrial and military applications.
R&D Cutting-Edge Contract Engineering Services

Electro Standards Laboratories (ESL) Contract Engineering Services Group has the ability to devise a solution and carry it from theory to product design, to manufacturing, testing, installation and operation. ESL's cutting-edge engineering solutions are based on over 30 years of technological experience and thousands of real-world applications. Because ESL has its own manufacturing capabilities, the ESL Engineering Services Group can design, build, and deliver custom products for each project in prototype or production quantities. This guarantees functionality and performance along with unsurpassed quality control.
ESL's R&D Engineering Services Group is significantly involved in a number of projects including Electromagnetic Aircraft Launch Systems (EMALS), hybrid electric vehicles and precision instrumentation. The ESL Engineering Services Group works as an extension of its client's R&D team and works from theory to simulation, design, development, programming, etc., to develop working systems. Electro Standards develops innovative products for commercial, industrial, and military applications.
ESL's R&D Engineering Services Group is involved in the design of Ocean Wave Energy Harvesting Systems designed for Sensor Buoys. The targeted applications for this technology include:
Recharging Stations for UUV (unmanned underwater vehicles)
Replacement for Solar Power
Augmentation of Solar Power
Elimination of Batteries
Sonar Listening Stations
Weather Monitoring Buoys
Wave Monitoring Buoys
Tsunami Warning Stations
Port Monitoring Buoys
Hybrid Battery/Super Capacitor Systems
ESL is addressing the need for extended operation of autonomous sensor buoys or other remote ocean platforms. Many existing remote ocean-based platforms currently are powered by batteries or by batteries in combination with solar power. As a solution to augment or replace any of these electrical-power-providing systems deployed in the ocean environment, power harvesting from ambient ocean wave energy becomes a natural and viable option.
Collaboration with the University of Rhode Island (URI) has produced two concept designs to address these needs. One concept is a direct drive system which provides power from the differential motion between the buoy float and a submerged resistant plate. The other concept is a resonant drive system which amplifies the generator' armature motion at the peak period of the sea state.
Scale model testing has been performed in the URI Department of Ocean Engineering wave tank as well as at the mouth of Narragansett Bay in Rhode Island. ESL model simulations have shown good agreement with scale model tests.
ESL's R&D engineering consultants have been involved in embedded controls, sensorless motor controls, multi-level inverters, controls modeling and simulation for motor drive systems, energy storage, and energy harvesting. ESL's R&D group is versed in using many types of DSP/microcontrollers to implement controls including TI DSP TMS320C3X, TMS320F24XX, TMS320C67XX, ADSP Sharc, Motorola 68HCxx, Infineon DSPs, 8xCXX, and more. ESL's R&D engineering group has designed structural controls to reduce bending or vibrations, PI controllers, advanced LQG, H-inf controllers, sliding mode controllers and much more.
ESL's engineering design team is also involved in precision instrumentation products involving strain gage or LVDT sensors, MIL spec cables and high-density fiber optics.
ESL is a Prime Contractor on Seaport-e Program, Prime Contract # N00178-14-D-7265
ESL is a Prime Contractor on SeaPort NxG (Next Generation): Prime Contract Number N00178-19-D-7569
ESL is a subcontractor on the Seaport-e Program. Partnering with ESL are the following companies:
Advanced Technology and Research (ATR)
General Dynamics Information Technology, Inc. (GDIT)
Alion
Raytheon Technical Services
Engineering Systems Solutions, Inc. (ESS)
GBTI Solutions, Inc.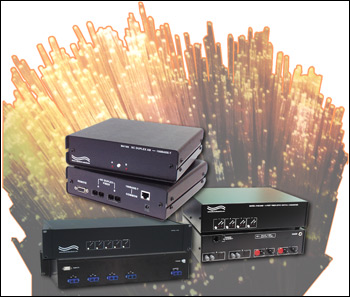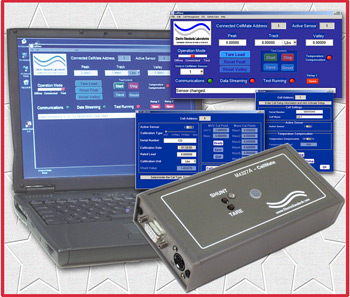 Technical Articles


Down with Downtime!
(Networking Equipment)
Several years ago a study was undertaken by Infonetics regarding the cost of network downtime. The study reported that for every hour the data network is inoperable, a Fortune 1000 company would lose... (
View Full Article
)