About
G Bopp & Co. AG is one of the world's leading producers of precision-woven wire mesh, manufactured and headquartered in Zurich, Switzerland with branches in Germany, England, Italy, Sweden, USA, Korea and China. These high quality wire cloths are used worldwide as square weave meshes for sieving and sizing, as stainless steel wire cloth for screen printing, as filter media and laminates as well as support meshes for a wide range of applications. Fabricated products are utilized in almost all areas of industry, including chemicals, pharmaceuticals, aviation, glass, ceramics, plastics, fine-line screen printing, milling, mechanical engineering, paper, solar and even space travel.

Stainless Steel (304/316/430), along with Copper, Aluminum, Brass, Phosphorous Bronze, Inconel, Nickel, and Hastelloy C22, are some of the primary alloys woven at production facilities in Wolfhalden, Switzerland, and Sigmaringendorf, Germany. In addition to producing high-quality mesh, Bopp also sinters single and multiple-layers of mesh for challenging applications where filters are subjected to a high pressure environment. Fabrication includes laser-cutting, multiple variations of welding, pickling/passivating, and special coatings that enhance the surface of the wire itself.

An increasing number of customers now rely not just on our premium meshes, but also demand innovative approaches to achieve production-related and economically measurable improvements. The ability to draw wire internally at Filinox, a subsidiary of Bopp, provides full control throughout the process from raw wire all the way through a finished, fabricated part. At Bopp, "The Art of Swiss Precision" is evident in the consistency and quality of our woven and sintered mesh. We look forward to discussing our capabilities with you.
Areas of Expertise:
Weaving (down to 1 micron nominal)
Fabrication (welding, laser-cutting, calendaring, coatings)
Internal wire drawing (down to 15 microns)
Design Engineering
ISO 9001:2015
DFARS Compliant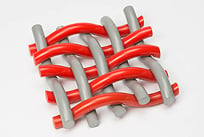 Mesh Technology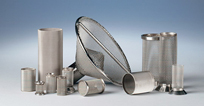 Filtration and Separation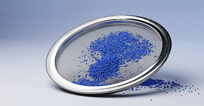 Sieving and Sizing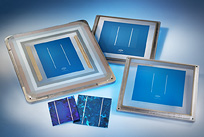 Screen Printing



Supplier Directory Categories
G. Bopp USA Inc. is also listed in these categories:
Technical Articles

A-Z of Mesh Technology
(Stock Fabricated Materials and Shapes)
G. Bopp + Co. AG ("Bopp") and even their existing customers have recently noticed that online offerings of products which look similar to those of Bopp and declaring them as "Bopp" products are... (
View Full Article
)

Mesh-key Applications at a Glance
(Filtration and Separation Products)
G. Bopp + Co. AG ("Bopp") and even their existing customers have recently noticed that online offerings of products which look similar to those of Bopp and declaring them as "Bopp" products are... (
View Full Article
)