Profile Home
About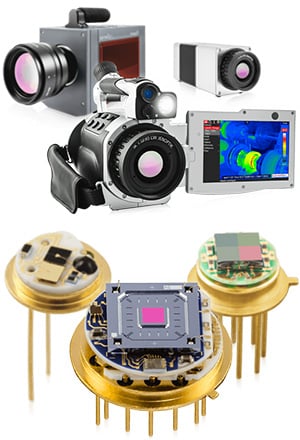 Founded in 1991, the Dresden-based company InfraTec GmbH that ever since has been managed by its owners, offers a wide range of high-quality, innovative products and services in the field of infrared technology. About 200 staff members are facing the market's demands as a challenge that they meet with detailed expertise, daily commitment and a high degree of quality awareness. A best possible consultation, an exemplary service and tailored product design, all by in-house development and production capacities, are used in order to fulfil the customer's demands at the highest possible level. Therewith, InfraTec contributes considerably to the sustained success of its customers.
Infrared Cameras
We offer solutions for every kind of thermographic measurement task. Discover the new generation of stationary and handheld infrared cameras with megapixel formats — VarioCAM® High Definition and ImageIR® 10300.
Pyroelectric Infrared Detectors
With our production facilities in Dresden we manufacture pyroelectric detectors for high-precision gas analysis, industrial flame detection and applications in radiometry, pyrometry and spectroscopy.