About
I International Thermal Systems (ITS) is a global Original Equipment Manufacturer of
industrial ovens, furnaces, washer systems
and associated material handling equipment. We approach every engineered-to-order project as a partnership. For over three decades, we have partnered with industries such as aerospace, automotive, battery manufacturing, foundry, metal packaging, and power generation.
Our goal is to help you maximize production efficiencies and minimize energy consumption. Equipped with proprietary technologies, we work with you to meet precise heat processing requirements.
Thermal processing equipment from ITS provides cost effective space and energy conserving solutions.

Industrial Oven & Furnace Division is focused on the specific needs of diverse industries; our experienced engineers create heat-processing solutions ranging from annealing to calcining and from epoxy curing to thermal degreasing.

Battery Manufacturing Division is dedicated to the Lead Acid Battery Manufacturing Industry. The Battery Manufacturing Division engineers energy efficient equipment for your drying, curing and pasting needs.

Metal Packaging Division provides cleaning and heat processing technology to the Food & Beverage Industry.

Industrial Parts Washer Division delivers process-cleaning technology required in a variety of manufacturing applications.

Process development testing, when required, is provided in their R&D facility to analyze applications to produce the most exacting equipment specifications.

Proprietary heat transfer and temperature profile analysis is available for analyzing those applications not well suited for testing in a lab.

Technical Service provides International support for ALL makes and models of thermal processing equipment. Our technical expertise will keep your industrial oven, furnace, or washer system in optimal operating condition thus extending the life of the equipment.

The History of International Thermal Systems begins in 2000 with the merging of three well-known and well-respected names in the heat processing, finishing and metal decorating industries, Industrial Heat Enterprises International (IHEI), Oven Systems Incorporated (OSI), and LTG Metal Decorating, Inc.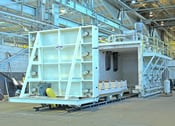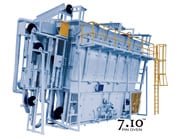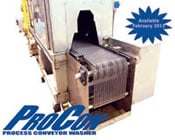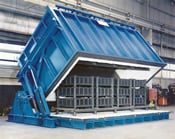 Supplier Directory Categories
Technical Articles

Selecting a Cleaning System for Small Parts
(Industrial Cleaning and Surface Preparation)
There are a multitude of different systems and cleaning technologies available for getting dirty parts clean. In order to budget funds appropriately for the right system, it's important to carefully... (
View Full Article
)