About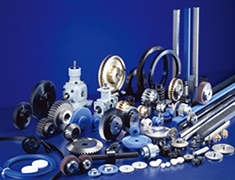 KHK stock gears offer the largest selection of standardized metric gears. Our gears are produced to the ISO / JIS gear standard. We can also manufacture Custom Gears per your specifications.
Founded in 1935, Kohara Gear Industry Co., Ltd. is a leading manufacturer of gearing in Japan, has been a company solely devoted to the manufacture of gears.
Have you seen KHK web catalog on this website? We are widely known in Japan as the largest suppliers of standardized metric gears (Stock Gears) offering a large selection for various applications.

Searching for Gears?
KHK Stock Gears are standardized metric gears that are manufactured and sold by Kohara Gear. Over 15200 configurations are available.
Many Gears for Many Uses
KHK Web Catalog - On this web site you can browse through our stock gear catalog, checking gear strength and downloading drawings.
Need Finished Gears?
J Series - is a line of gear products with standardized holes, keyways and taps.
Need a Modified Gear?
KHz's Harrumph Koo is a reliable source for quality modifications with short deliveries and competitive pricing.
Custom Gears are Available!
Custom Gears - KHK produces custom gears per your specification and manufacturing drawings.

Questions About Gears?
KHK Gear World provides technical references on gearing and related technologies.
Supplier Directory Categories