About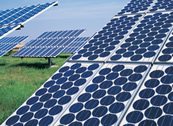 Materion Corporation is an established leader in our markets, from consumer electronics to medical devices to highly engineered heavy industrial equipment.
One of the world's premier advanced materials products and services companies
A transformed business, growing organically and through smart acquisitions
Serving leading and emerging technology manufacturers around the globe
Enabling our customers' new technologies in rapidly changing markets
Driving our customers' profitability and becoming their first choice in a partner
Materion Corporation is a unique, rapidly growing, advanced materials solutions company enabling our customers' high-value technology and long-term success. Our products include precious and non-precious specialty metals, precision optical filters, inorganic chemicals and powders, specialty coatings, specialty engineered beryllium alloys, beryllium and beryllium composites, and engineered clad and plated metal systems.
Materion Corporation serves leading-edge, high-growth global markets from operations in the U.S. and 10 countries internationally. Our businesses share a common approach to markets and a mutual culture of innovation and collaboration. Our teams are constantly looking ahead to realign product and service portfolios toward the latest market and technology trends. Unified under a single brand, we are able to provide customers with an even broader scope of products, services and specialized expertise.
Founded in 1931, the Company today serves customers in more than 50 countries. We have operating, service center and major office locations throughout North America, Europe and Asia, and employ approximately 2,500 people worldwide.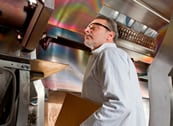 One Goal: To be our customers' first choice, and why not? We form deep bonds with our customers by helping them conceive and design technical and performance advantages. Our advanced materials solutions make products higher performing: lighter, stronger, smaller, thinner and exceptionally precise.
It's no wonder customers choose Materion Corporation, we help achieve goals. And our goal, to be their first choice, is now more broadly achievable since synergies from unifying our businesses facilitate additionally comprehensive solutions.
Supplier Directory Categories
Materion Corporation is also listed in these categories: