Profile Home
About
Setting the standards in clinching technology

For more than 25 years, Norlok Technology, an ISO 9001:2015 registered company, has led the way in sheet metal fastening.

At our new, efficient facility, we design and manufacture the SURELOK, LETTERLOK, WATSON, and CUSTOM machines that are used by major manufacturers and small shops all over North America and the world.

We pride ourselves on our friendly and knowledgeable staff and are always available to answer your questions and provide you with sheet metal fastening solutions.

From our experienced engineering and service departments to our production personnel, we always strive to provide the best product, service and support in the business.

An extensive distributor network ensures that there is always someone close by to answer your questions or attend to your needs.

Get a better grip on sheet metal fastening and call fax or E-mail us.We'll be happy to answer any questions or give you the name of your closest distributor.

The Surelok III Line - This is the newest Floor Mounted Problem Solver. If you don't see what you need we can customize to suit your application.

The Surelok II Line - These are the Industry Standard Floor Mounted Problem Solvers. If you don't see what you need we can customize to suit your application.

The Watson Line - If you can't take your part to a Surelok then this side kick will go to your fastening problem. The Watson is our Portable Problem Solver. With a simple standard design that can be customized in many variety of ways based on your needs.

The Letterlok Line - This line of equipment is primarily designed for the Channel Letter Industry. Unique features include 10" stroke, Adjustable Table, and Large Openings.

The Alligator Line - This machine is great for the steel studding industry. It is small, lightweight and compact. 3 different frame designs make for excellent part access.

The Power Line - This machine is great for close edgework such as seams and edges. Small, lightweight and compact.This machine in no customizable.

The Custom Line - No matter how difficult your application Norlok has probably seen something like it before. Send samples, prints, or call us and we can determine a custom solution that is right for you.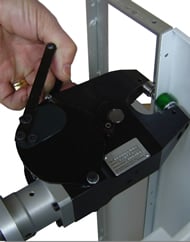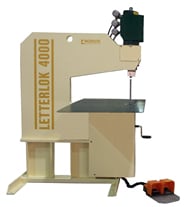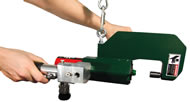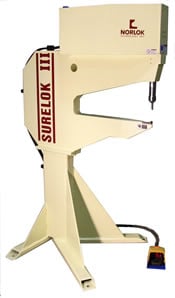 Technical Articles

Clinching vs. Spot Welding
(Welding Equipment and Supplies)
A clinching machine uses no rivets, bolts or fasteners, and fastens prepainted, dissimilar and other coated materials with very low operating costs compared to resistance spot welders and riveting... (
View Full Article
)