About
Nutfield Technology // Complete Laser Scanning Solutions
For All Laser Applications // Marking, Imaging, Scanning, Drilling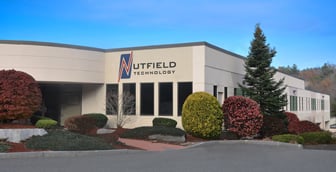 Since 1997, Nutfield Technology has been designing and manufacturing the most advanced galvanometer-based optical scanners, scan heads, scan control electronics, and software products available. Nutfield Tech offers a wealth of knowledge and expertise to select the proper product suited to any application.
In 2014, Nutfield Technology more than doubled our assembly space! Headquartered in Southern NH, Nutfield operates in a 20,000-square foot space which facilitates growing manufacturing capability. By more than doubling the assembly space, Nutfield Tech continues our commitment to innovative design and outstanding customer service. We have implemented a strong testing and measuring automation infrastructure with the addition of a Demo Lab, a Model Shop, and expansive Laser Lab.
As the one-stop solution for laser scanning, let Nutfield Technology be your best resource. We are committed to expanding our product lines to meet new technologies and demands. Visit our website to see what's new at Nutfield!
While located just an hour outside of Boston, Nutfield Technology sells to and supports companies nationally and has representation in Europe and Asia. If you're ever in our neck of the woods, be sure to call! We'd love you give you a tour.
Supplier Directory Categories
Technical Articles

2-Axis vs 3-Axis
(Optoelectronics)
Laser system designers have a broad range of beam positioning architectures available to them to solve various applications. This paper explores the design, benefits, consequences, and use of the... (
View Full Article
)