About
Specializing in Pressure and Level Sensors, Transmitters and Transducers Since 1963
Famous for its patented flush sensor technology PMC has been an innovative global leader in the field of precision sensing instrumentation for more than 50 years. PMC is proud of its US custom design and manufacturing capabilities and for providing rugged and reliable products.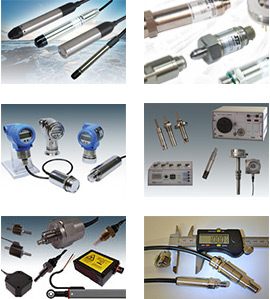 Since 1963, PMC has been recognized as a leader in innovative technical solutions for the design of transmitters and transducers for the measurement of pressure, level, vacuum and other measurands in niche applications.
PMC was the first manufacturer to offer a flush-mounted transmitter with a patented design to provide a rugged and reliable design for the measurement of in-process pulp in the paper industry, waste water and other erstwhile difficult to measure fluid pressures and level.
Celebrating 50 years of business in 2013, PMC continues to expand its customer base and technology with significant product developments over the past ten years. These include Maintenance Free measurements in the water and waste industry, long term measurement and control in oil and gas applications including sub-sea. Recently we have provided unique solutions in the automotive industry including high precision measurements for on-vehicle testing and the demanding environments of race cars and dragsters.
PMC is proud of its US design and manufacturing facility and from there it continually provides innovative products to service the needs of diverse industries. PMC has strong domestic representation and global distribution.
Supplier Directory Categories
PMC Engineering LLC is also listed in these categories:
Technical Articles