Profile Home
About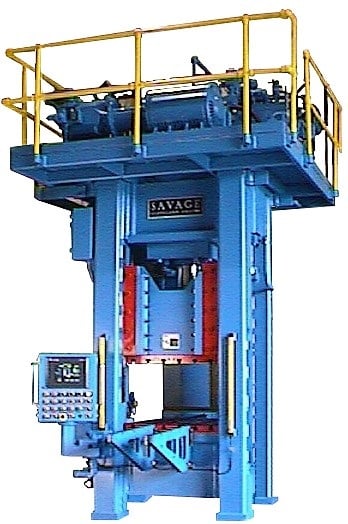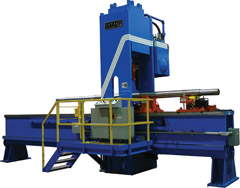 Savage hydraulic presses have been known for over 50 years throughout industry for their rugged construction and durability. Each press is built with pride by their team of experienced craftsmen. Savage's website illustrates a representative sample of the typical presses available. Each press is available in many sizes and capacities to 3,500 tons. Their applications engineers will review your requirements to assist you in determining the type and size of press best suited for your work.
Savage Presses are Job Engineered
Savage's pressing systems are designed to meet the diverse needs of industry. Applications include presses for plastic-working, metal-working, specialty forming, powder compaction and many others.
Savage Press Types Include:
Four post guided platen
Straight side gib guided
C-frame, guided and unguided models
Window frame
Horizontal forcing or trimming
Horizontal bulldozers
Traveling gantry straightening
Fixed frame straightening
C-frame straightening
Heated platen presses
Savage also offers specially designed, custom built presses to meet your very specific needs.
Savage pressing systems are "Job Engineered" two ways. First, they are engineered to accomplish your specific requirements. Second, they are designed to perform their job function as efficiently as possible. Savage offers the broadest line of hydraulic presses available, with many frame types for specific applications.
Technical Articles