Profile Home
About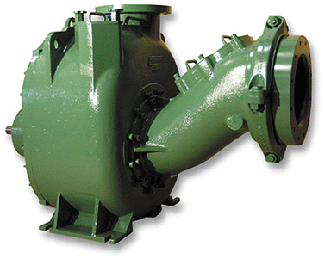 Over 50 years EXPERIENCE
Low LIFE CYCLE COSTS
Expedited DELIVERY
Multiple CONFIGURATIONS
GUARANTEED non-clog
World's largest self-priming chopper pumps
Up to 6000 GPM
Up to 70% efficiency
Up to 22 feet priming lift
The Vaughan Chopper Pump is a centrifugal pump with the unique ability of chopping all incoming solids prior to pumping. This not only protects the pump from clogging, but also provides added benefit to downstream components and processes.
All wear components are cast steel and heat treated for maximum impact and wear resistance. Combined together, these heavy duty patented components create the ultimate pump for handling severe solids.
Vaughan chopper pumps and Triton screw centrifugal pumps are available in several configurations and sizes to suit most needs for agricultural, municipal, and industrial processing applications. Stop by our booth to learn how we can meet your needs.
Technical Articles