About
On the Cutting Edge... for Over Eighty Years
Vulcan Electric Company delivers innovative thermal solutions for different types of process and industrial heating applications. Our wide array of thermal products, and thermal services are suitable for use in different applications or can be specially engineered to address your specific requirements.

A result of years of engineering experience, resources and manufacturing capabilities, our products and services serve the needs of various industries, from aerospace, to medical, to packaging. We are among the few in the industry that manufactures a full range of metal-sheathed heaters, temperature sensors, and temperature control products.

We help our clients take the next step in innovation by providing quality products and services. Having been in the industry for over 80 years, we constantly aim to provide next generation solutions to allow ideas to take flight.
Advanced Solutions for the Most Demanding Industries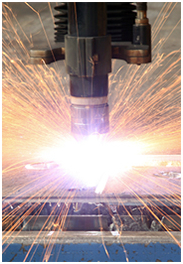 We routinely engineer solutions for the most complex requirements, and many of our products can be applied into a variety of products or processes, while others are uniquely designed for a specific purpose. Our diverse product capabilities support a broad range of industries and applications, including:
Advanced Materials Sciences
Aerospace
Power Generation
Alternative Energies
Defense
High Reliability Industrial
Semiconductor
Industrial Process Heating
Medical
Life Sciences
Packaging
Commercial Heating
Supplier Directory Categories
Vulcan Electric Co. is also listed in these categories: