Profile Home
About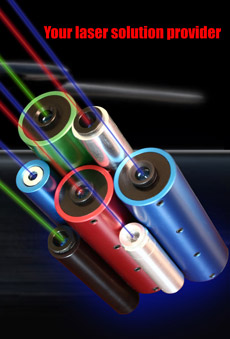 World Star Technologies is a leading designer and manufacturer of laser module and systems for biomedical, instrumentation and industrial applications. An ISO 9001:2000 company, we are totally committed to leading edge technology and outstanding customer service. Apart from our extensive range of standard laser modules, we also work closely with our customers to offer innovative custom solutions to enable new applications.
World Star Tech started in 1996, focusing on laser applications.
As the company grew, we expanded our product line into sensor, measurement, biomedical, bioanalytical and laser illumination area. Today, we are a leading manufacturer and designer of laser modules and laser sensors.
Our products have been successfully used in a wide range of diversified applications from machine vision, alignment, process control to biomedical technology. World Star Tech's product line includes an extensive range of laser modules and systems with wavelengths ranging from 405 nm to 1064 nm with various power range.
World Star Tech's experienced, highly skilled and dedicated technical staff will help you to solve your design problem and help with your selection of either a stock or custom product.
Technical Articles