Standard and custom thermocouples & RTDs
Featured Product from Conax Technologies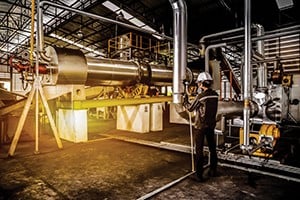 Standard and custom-designed thermocouples and RTDs
Conax Technologies is a team of problem solvers. Whether it's a unique, customized solution or a standard product from our catalog, Conax is your fully-integrated source for all types of temperature sensors.
We have over 70 years of experience engineering customized solutions, so Conax customers count on us to help them meet their most complex challenges. We provide innovative solutions on time and at a competitive cost for a variety of industries worldwide.
Thermocouple assemblies
Conax thermocouple designs have proven their durability and reliability in applications ranging from large industrial processing plants to highly specialized laboratory testing and validation. Our extensive knowledge of the science of temperature measurement and the physical properties of materials used for sheathing and insulation, enables us to recommend the most effective product or custom design a solution for your application needs.
Our thermocouple assemblies offer a wide variety of termination styles and mounting fittings, as well as extensive choices in sensor calibration, sheath diameter, and sheath material.
RTD assemblies
Conax Technologies designs and manufactures RTD assemblies for a wide variety of industries and applications, including wire-wound platinum RTD assemblies that can be bent like a thermocouple, except in the tip portion that contains the element. Our thin film platinum element assemblies (M-style) and copper and nickel element assemblies (E-style) feature a minimum active length of 3".
To meet the precise requirements of your application, Conax provides RTD assemblies with a wide variety of:
termination styles
mounting fittings
sensor tolerances
sheath diameters
sheath materials
AS9100 with ISO 9001 certified
Conax thermocouples and RTDs are engineered, tested and inspected before shipment. Our quality assurance programs conform to AS9100 with ISO 9001 and IEC 80079-34 standards for design and manufacture of temperature sensors, mineral insulated cable, and pressure and vacuum sealing devices.
ISO/IEC 17025 accredited and AMS 2750 compliant calibration lab
With a calibration laboratory that is ISO/IEC 17025 accredited and ILAC MRA certified, Conax is fully capable of producing calibration data that's compliant with the latest AMS 2750 standards. ISO/IEC 17025 sets the national standard of excellence for the competence of testing and calibration laboratories and recognizes Conax as fully competent to produce valid and reliable results.
Contact Conax to find out more.
Download our Temperature Sensors and Assemblies brochure.
Download our brochure 10 Tips to Accurate Thermocouple Measurement.