Special Design Gearbox Options
Featured Product from DieQua Corporation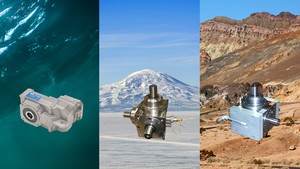 Whether on land, under water, or in the air, withstanding the heat of an oven or the cold of Antarctica, DieQua has satisfied some of the most demanding applications imaginable, even producing as few as one piece.
Special design gearboxes are common at DieQua Corporation. With our enormous variety of standard components and custom machining capabilities, a specially designed and manufactured gearbox for specific applications is something we do all the time.
If you're working on a special application, where a standard product just doesn't cut it, send us some details and we can review it with you.