Linear Motors ensures perfect speed stability
Featured Product from ETEL S.A.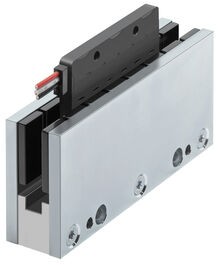 The total absence of force ripple ensures perfect speed stability and makes ILF+ suited for any scanning applications where speed control is a key specification. As for all ironless motors, ILF+ provides zero attraction force between the glider and the magnetic ways. To further increase the continuous force, ILF+ can be delivered with a forced air cooling option.
Characteristics
3 standard models available
Designed for medium force
Small to medium sizes
Light moving parts
Suitable for air bearings
Forced air cooling option
No attraction force
No force ripple