Solenoids Quiet, Powerful Elevator Door Control
Featured Product from GEEPLUS Inc.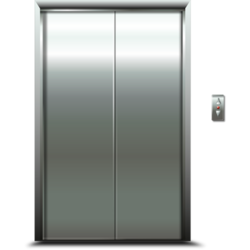 Elevator Doors
Geeplus products can also be found controlling movement in elevator doors. Robust design, powerful control and quiet operation in particular are useful benefits out of a top-quality Geeplus solenoid here.
Our Super Stroke Solenoid–designed by Geeplus engineers to provide cost-effective long stroke, quiet, semi-proportional control–has been popular in applications such as these.
Geeplus solenoids, voice coils and other electromechanical devices are used to control and stimulate movement in advanced and everyday actuator applications in hundreds of industries around the world. Our talented team of engineers specialize in creating and providing cost-effective solutions for a myriad of actuation and design issues. If we can help you to solve a problem, we'd love to hear from you!