High Temperature Powder Processing
Featured Product from Harper International Corporation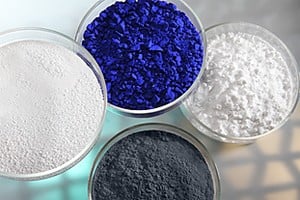 Harper rotaries offer exceptional versatility, reliability and energy efficiency. Our designs include multiple patented features that enable better mixing, resulting in improved heat transfer and mass transfer. The absence of moving parts in the tube support system provides a simple, reliable, robust design that enhances scalability. Additionally, the tumbling action of the product within the tube results in high degrees of temperature uniformity and gas-solid contact, producing a more homogenous product, reducing processing times and increasing production rates.
We offer the unique ability to accommodate a variety of process atmospheres that others cannot. Our excellent seal designs, advanced gas monitoring and handling systems, and indirect heating method allow the use of flammables and toxic gases. Harper approaches the design of a rotary furnace and calciner as a complete system, with the ability to incorporate process control systems, gas treatment and handling, turnkey installation and complete field commissioning. Field service can incorporate control instrumentation integration and programming as well as process engineering optimization and support.
Get started by visiting our website or reviewing some of our recent publications.