Easily Installed, Molded Self-Adhesive Bumpers
Featured Product from Keystone Electronics Corp.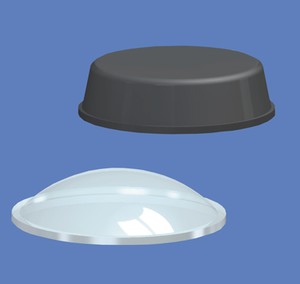 Crack-resistant, molded Polyethylene, self-adhesive bumpers equipped with high-strength adhesive backing to guard against vibration and slippage on equipment, chassis and panels are the latest electronics hardware from Keystone Electronics.
Easily installed, these new "stick-on" bumpers firmly adhere to equipment surfaces while protecting internal components and preventing nicks, scratches and scuff marks. Available in black or clear rectangular (flat) or cylindrical (domed) shapes. Sizes from .250" to .500" diameters. Packaged on sheets with availabilities through Keystone's global distribution network.
For additional specifications and details on the firm's entire selection of Grommets,Bumpers and Bushings and a complete overview of Keystone's interconnect and electronic hardware family, contact Keystone