CA-2500 2D Color Analyzer
Featured Product from Konica Minolta Sensing Americas, Inc.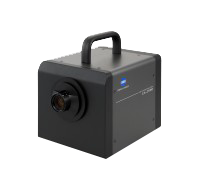 The CA-2500 2D Color Analyzer is an instrument used for high-resolution, two-dimensional measurements of luminance distribution and chromaticity distribution, ideal for the evaluation and inspection of a variety of display technologies, such as smartphones and tablet PCs.
The CA-2500 uses XYZ filters that closely match the CIE 1931 color-matching functions to provide luminance and chromaticity measurements that have a high correlation with the spectral response of the human eye.
The compact and lightweight design allows the CA-2500 to be used in a wide variety of fields. With improved durability, the service life measurement cycles have been increased to approximately 5 times that of the CA-200. This instrument features a low-luminance measurement range, which has been improved from 0.1 cd/m squared to 0.05 cd/m2.
The included Data Management Software CA-S25W has advanced functions and is user friendly, enabling quick and efficient measurements, data analysis, and evaluations. The measurement & evaluation process is simplified with features including focus assist, positioning assist and measurement area extraction.
Features:
XYZ filters provide high correlation with the spectral response of the human eye
Interchangeable lenses for measurements of various subjects
Comprehensive factor calibration
Expanded low-luminance measurement range – minimum measureable luminance is 0.05 cd/m²
Improved durability
CA-S25w Advanced Data Management Software included as a standard accessory
Luminance and chromaticity distribution measurements
Multi-subject measurement capability
Interchangeable lenses