Custom Photoelectric Sensors
Featured Product from Locon Sensor Systems, Inc.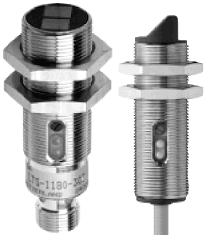 LOCON - your reliable choice for high quality custom sensors.
Locon Sensor Systems has been in the business of modifying standard units and designing new sensors from the ground up for nearly twenty years. We can customize photoelectric sensors. As simple as changing the cable style or length to designing a unit to fit inside your existing housing, we look forward to assisting you in your custom sensor needs.
Photoelectrics are one of the several types of sensor systems that Locon sells. Regardless of the type of photoelectric sensor you need, you can rest assured knowing that each type we offer is extremely durable and built to last, making it a smart long-term investment.
Primarily, we offer five types of photoelectrics, including:
Cylindrical
Rectangular
Fiber Optic
Analog
High Temperature Models
The sensors in our photoelectric inventory have many attributes - some are ideal for increased sensing distances, while some work well under extreme environments. Fiber optic cables can be partnered with the photoelectrics to accommodate high temperature environments, or sensing in small spaces. Notably, we also customize sensors to suit the individual specifications of the clients we work with.
If you have any questions, or if you would like to discuss a custom sensor solution for your business, please contact us today.