Wheel Press / Forcing Press
Featured Product from Savage Engineering, Inc.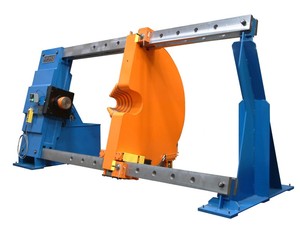 Wheel Press / Forcing Press
Horizontal Forcing Presses, also called Wheel Presses, are used to push/pull wheels, sheaves, gears, rolls etc. onto/off shafts or axles.
The 425 ton model (left) is inclined to allow for overhead loading, and features U-slot inserts and an open design which accommodate different shaft diameters and infinite shaft lengths.
Catalog Information on Wheel Presses / Forcing PressesTechnical Video