Vaughan Self-Priming Chopper Pumps
Featured Product from Vaughan Co., Inc.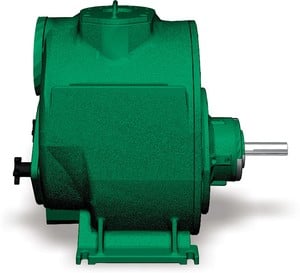 Vaughan's Self-Priming Chopper Pumps are specifically designed to pump waste solids at heavy consistencies without plugging or dewatering of the solids. Materials are chopped and conditioned by the pump as an integral part of the pumping action. These pumps have demonstrated the ability to chop through and pump high concentrations of solids such as plastics, heavy rags, grease and hair balls, wood, paper products and stringy materials without plugging in a wide variety of applications.
Self-priming up to 25'
Direct or belt drive
Adjustable back pull-out design