Agenda
**Subject to change prior to show date
11:00 AM - 4:00 PM EDT (8:00 AM - 1:00 PM PDT)
Electronic Components & Product Design Open
Visit the many booths in the Exhibit Hall, chat with booth representatives, learn about new products, and more.
Visit the Networking Lounge and interact with other event attendees.
Visit the Resource Center and download all materials of interest.
11:30 AM - 12:15 PM EDT (8:30 AM - 9:15 AM PDT)
Time:
11 AM EDT (8 AM PDT)
Overview
This presentation will look at how software has become the key contributor to minimizing power consumption in embedded devices. Historically, power was purely a hardware issue, but with sophisticated designs, often for hand-held, battery-powered equipment, a system-wide approach is needed.
Learn More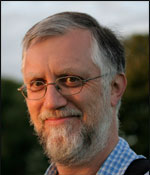 Colin Walls
, Embedded Software Technologist, Mentor Graphics
12:15 PM - 12:45 PM EDT (9:15 AM - 9:45 AM PDT)
Time:
12 PM EDT (9 AM PDT)
Overview
This presentation will provide an understanding of how NOR Flash has evolved from a bus interface and will offer a performance perspective and comparison with other memory technologies. Future innovations that will keep NOR memories relevant for the foreseeable future will also be discussed.
Learn More
12:45 PM - 1:15 PM EDT (9:45 AM - 10:15 AM PDT)
Time:
12 PM EDT (9 AM PDT)
Overview
This presentation will comprise a review of popular wireless protocols with their latest trends and updates, including Wi-Fi, Bluetooth, and ZigBee.
Learn More

Joe Tillison
, Director of Business Development, Western Americas, Bluegiga Technologies
1:15 PM - 2:00 PM EDT (10:15 AM - 11:00 AM PDT)
Time:
1 PM EDT (10 AM PDT)
Overview
This presentation is an overview of the various software development techniques, processes, and challenges for multicore processing in the embedded systems space. Software programming models, embedded multicore software architectures, and multicore system integration and debugging topics are also discussed. Practical advice is given based on industry case studies.
Learn More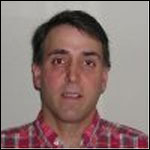 Robert Oshana
, Director, Software Research and Development, Freescale Semiconductor
2:00 PM - 4:00 PM EDT (11:00 AM - 1:00 PM PDT)
Interact with Attendees and Exhibitors in the Exhibit Hall and Networking Lounge.
Presentations available On-Demand.