Dimensional Measurement and Metrology Services Information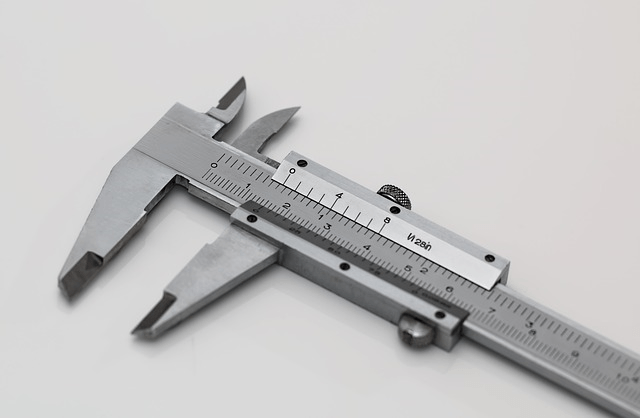 Dimensional measurement and metrology services use mechanical gaging, coordinate machine measurement (CMM), non-contact imaging, or other specialized methods to inspect and measure part dimensions and geometry. Metrology, the science of measurement, involves both theoretical and practical considerations.
Types
Dimensional measurement and metrology services perform two basic types of measurements: post-process and on-process.
Post-process measurement is performed after a machined part is produced. Typically, post-process measurements are used with high-volume production runs of small parts.
On-process measurement is performed during the part-machining process. On-process measurement is suitable for larger parts and products with higher material costs and longer cycle times.
Dimensional measurement and metrology services perform two types of metrology imaging: contact and non-contact. Both types of metrology imaging involve measuring the contour of a specimen by taking images of it. Various factors, such as instrument limitations, environment, human factors, and procedure, are taken into account to control measurement metrology process uncertainty. Other variables include temperature, flow, force, humidity, mass, hardness, and DC electricity.
Specifications
Dimensional measurement and metrology services use a variety of instruments and equipment to measure parts. A dimensional measurement system is a complete set of measuring instruments and equipment. Dimensional laboratory metrology may involve coordinate metrology and surface finishing processes under laboratory conditions. CMM involves checking the dimensional and geometric accuracy of equipment from small engine blocks, sheet metal parts, and circuit boards. A CMM device consists of a probe supported on three mutually perpendicular (X, Y, and Z) axes. Each axis has a built-in reference standard. Mechanical gaging can be specified as caliper type, friction-roller type, and probe type. Embedded measurement metrology includes the use of software with CMMs to carry out dimensional measurement.
Applications
Dimensional measurement and metrology services are used by many industries and in many applications. Some companies serve the automotive, aerospace, or transportation industries. Others specialize in medical or military applications.
Standards
In terms of approvals and certifications, dimensional measurement and measuring services adhere to standards specified by the International Electrotechnical Commission (IEC), the International Organization for Standardization (ISO), and the International Union of Pure and Applied Chemistry (IUPAC).
Related Information
Electronics360—Industrial Metrology Firm Introduces Chromatic White Light Sensor Family
Engineering360—The Caliper: A Simple, Essential Tool Since Roman Times
Engineering360—Blue Laser Scanners Now Enable High Precision Profile Measurements on Shiny, Highly Polished Surfaces