Fiber Channel Connectors Information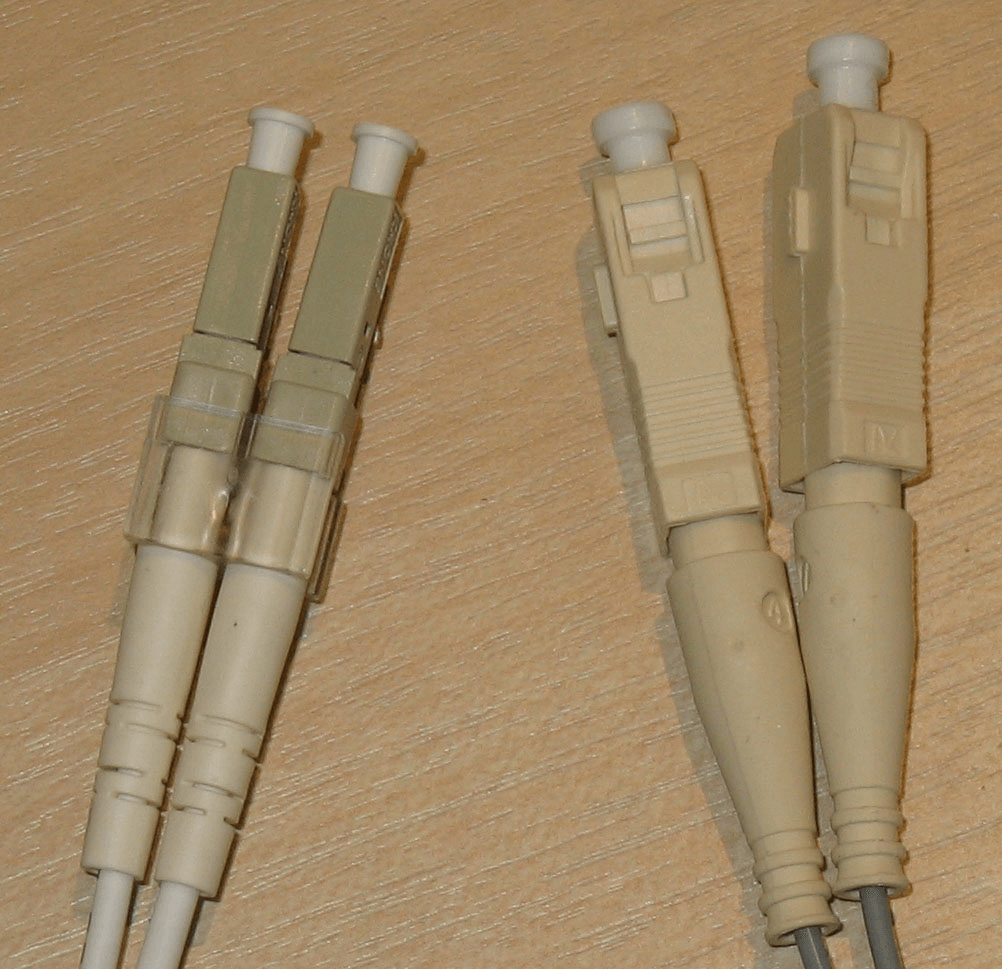 Fiber channel connectors are high-speed devices used in fiber channel systems. They are designed for telecommunications, video, networking, and storage area network (SAN) applications. Fiber channel is a high-speed, serial-data transfer architecture that uses links of copper or optical cable to achieve speeds measured in the gigabit (GB) range. The most popular fiber channel standard is Arbitrated Loop (FC-AL), a network topology that can support full-duplex data transfer rates of 100 MBps.
Specifications
Specifications for fiber channel connectors include gender, voltage rating, current rating, number of contacts, and operating temperature. Male fiber channel connectors or plugs mate with female fiber channel connectors or jacks. Voltage rating is the maximum operating voltage. Current rating is the maximum, recommended, continuous flow of electrical current. If an approval organization defines a maximum voltage or maximum current that differs from the supplier's maximums, check with the supplier for specific usage details. The number of contacts in a fiber channel connector is the number of conductive elements that mate with a corresponding element to provide an electrical path.
Types
There are many different types of fiber channel connectors.
D-Subminiature (D-sub) connectors have a mating face that is shaped like the letter "D." This shape provides polarization since D-shaped male and female connectors fit together in only one way.
Gigabit interface converters (GBIC) are transceivers that convert between serial-electrical and serial-optical signals for high-speed networking. They are used with both fiber channel and gigabit Ethernet networks.
Media interface adapters (MIA) are fiber channel connectors that convert DB9 copper signals into optical signals, and vice versa.
High-speed serial data connection (HSSDC) cable connectors are designed to facilitate gigabit-per-second (Gbit/sec) data transmissions.
HSSDC2 connectors are an improved version of the original HSSDC cable connector and are designed to facilitate Gbit/sec data transmissions.
Triax connectors are used with triaxial cables where maximum RF shielding and minimum noise radiation is required.
Twinax connectors are used with twinaxial cables for balanced low level and high sensitivity circuits. Twinax connectors feature polarized key and keyway construction as well as threaded coupling.
Standards
Fiber channel connectors differ in terms of approvals, certifications, and applications. Products that meet U.S. government specifications conform to standards such as MIL-DTL-38999, MIL-DTL-861659, and MIL-DTL 83527. Standards from Aeronautical Radio, Inc. (ARINC) include ARINC 404 and ARINC 600/64 (Ethernet for the Sky). Typically, ARINC connectors are used in aerospace and military applications. Storage area networking (SAN) applications use fiber channel connectors as part of high-speed networks that make all storage devices available to all servers on a local area network (LAN) or wide area network (WAN).
Related Information
Electronics360—Board-to-Board Connectors Tackle Multi-Gigabit Data Rates
Electronics360—COTS Connector Meets VITA 46 Standards
Image credit:
Poil / CC BY-SA 3.0