Insertion and Tapping Valves Information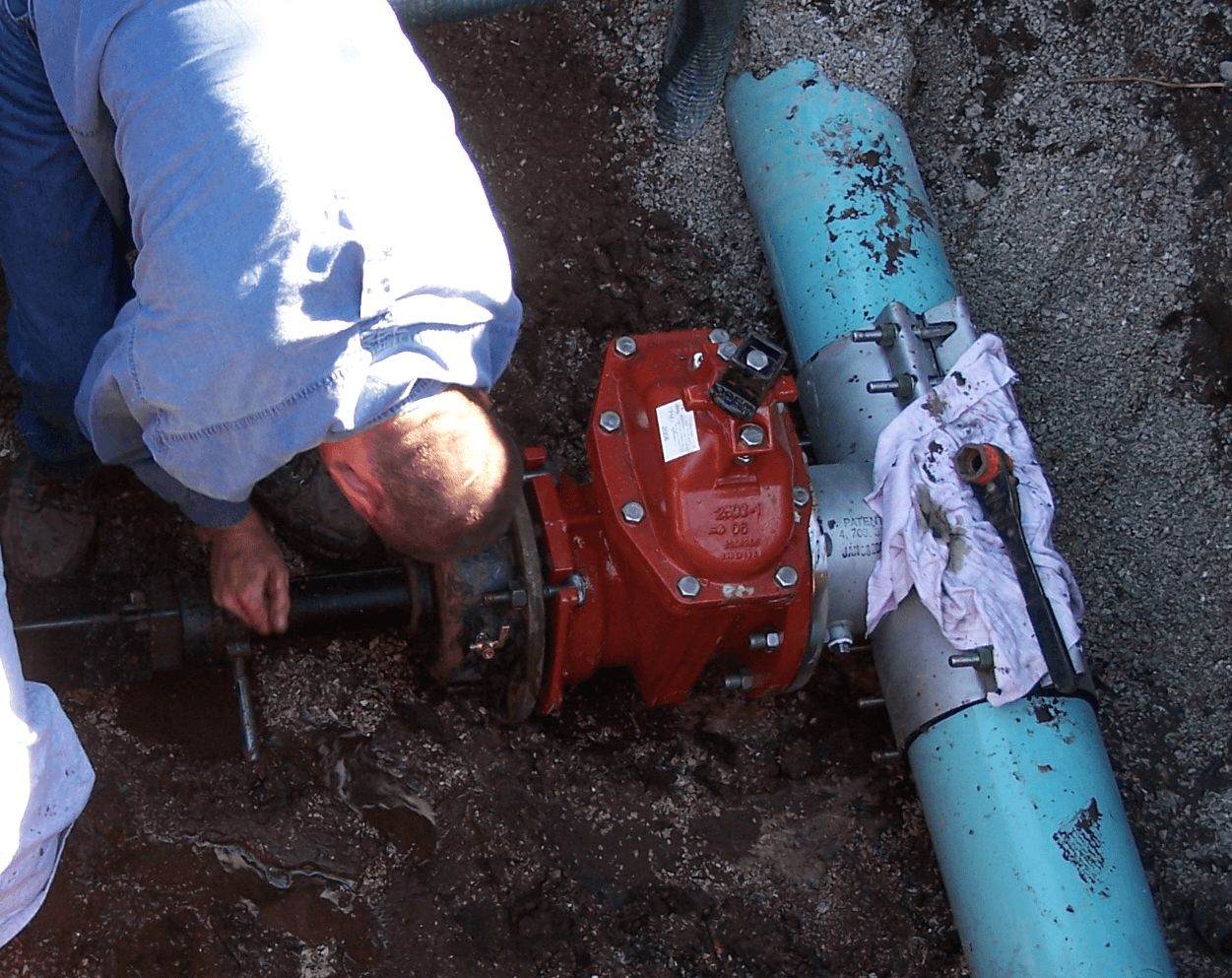 Insertion and tapping valves connect to pipelines without interrupting pipeline service. Insertion valves may interrupt media flow during installation, but they do not require the input of the pipeline to be suspended. Tapping valves can be installed without interrupting service and flow.
An insertion valve installs a new valve on an existing pipeline with no media loss, service interruption, or depressurization. They are commonly used to maintain or expand service lines, as well as repair valves or other pipeline components. After installation, the operation of an insertion valve is akin to many other types.
Types
Tapping valves are installed using a variety of techniques, including:
hot tapping
wet tapping
line stopping or plugging
pipe freezing
Applications
Other applications use tapping valves for installing flow meters, probes, or control valves into an existing line. Tapping valves may be installed using a hot tap, or a wet tap, technique. A hot tap, or a wet tap, is installed using a pressure-contained tapping machine to attach a tapping valve to the existing pipeline. Hot tapping uses a nozzle or split tee welded to the surface of the existing pressurized pipe. Hot taps are used in refineries, heating and cooling applications, and steam lines. Wet taps use a tapping sleeve that is bolted to the existing pipeline to make a branch connection. Wet tapping is used on sewer or water systems.
Features
Tapping valves may also be used to install other system valves, such as a ball or gate valve, into an existing main or pipeline. Using a tapping machine, defective valves can be replaced, or a flow control valve or flow monitoring meter can be installed without shutting down the whole system. Installing flow meters or other sensors involves the use of a tapping machine and an isolation valve. An isolation valve is used in hot tapping applications to provide an isolated environment within the pipeline for adding valves or sensors or to redirect the flow through a bypass section of pipe. A swedge tapping valve is a type of hot tapping valve that enables the tapping of butterfly valves and adding new connections to existing pipelines without interrupting the flow in the line.
Related Information
CR4 Community—Insertion Type Ultrasonic Flow Meter
CR4 Community—How to Measure Tapping Depth
Image credit:
Rainier5 / CC BY-SA 3.0