Industrial Electronic Repair Services Information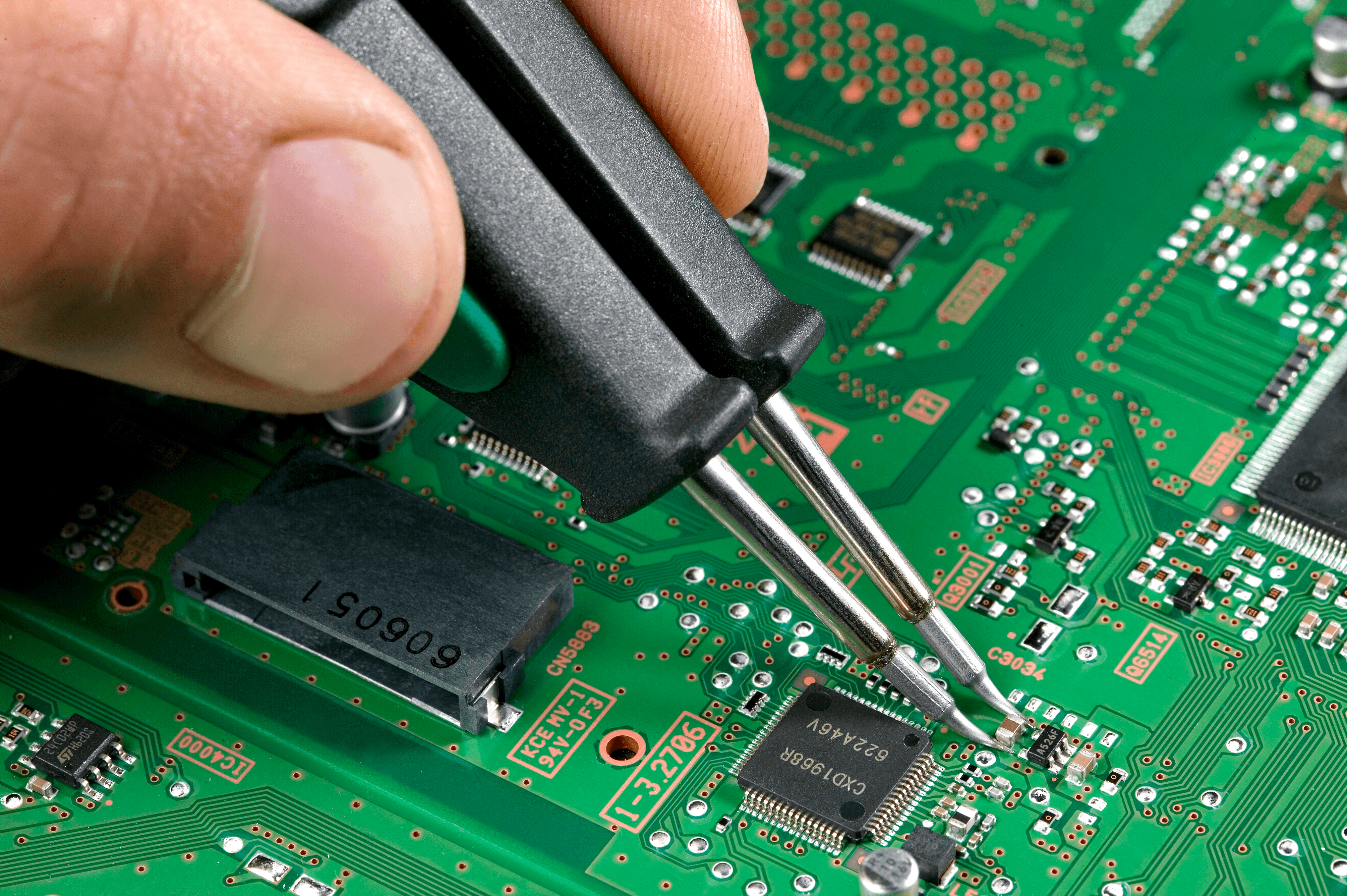 Industrial electronic repair services repair, overhaul, refurbish, and warranty industrial electronic equipment. They vary widely in terms of services offered.
Features
Some companies perform on-site or field repairs in order to minimize customer down-time. Others perform bench repairs, working at their own facilities. Calibration services compare instrument and equipment outputs to established standards. Remanufacturing services overhaul or rebuild industrial electronic devices. Companies that offer installation and start-up services perform training and test equipment according to customer specifications. Original equipment manufacturers (OEMs) and warranty-authorized shops perform repairs according to the terms of customer warranties. Preventive maintenance and service contracts are proactive programs for performing maintenance in order to prevent problems. Replacement and exchange programs provide customers with new or used units while damaged instruments or equipment are repaired. Some industrial electronic repair services rent or lease equipment. Others sell new, used, or refurbished products. Companies that specialize in upgrading existing product lines can add completely new components, or replace existing components with improved or updated units.
Types
Industrial electronic repair services often provide expertise in repairing specific types of equipment and instrumentation. Some companies repair:
acoustic sensors and microphones
automated test equipment (ATE)
data and chart recorders
data acquisition and signal conditioning equipment
displays and panel meters
electrical testers
Other companies specialize in repairing:
generators
industrial computers
machine controllers
motor drives
electrical meters
scopes
power supplies
amplifiers
Industrial electronic repair services also fix printed circuit boards (PCBs), control systems, servo drives, sound level meters, timers and counters, signal and function analyzers, and welding machines. In terms of instrumentation, industrial electronic repair services fix products for avionics, calibration, fiber optic, laboratory, marine, medical, geophysical, and vehicular applications.
Standards
Industrial electronic repair services are located across the United States and throughout the world. They meet a variety of quality requirements. Standards organizations include the American Association for Laboratory Accreditation (A2LA), the National Institute of Standards and Technology (NIST), and the National Voluntary Laboratory Accreditation Program (NVLAP). ISO 9001:2000 and ISO 17025 are specifications from the International Standards Organization (ISO). AS 9000 is a set of quality guidelines and requirements published by the Society of Automotive Engineers (SAE). QS 9000 is a quality standard for suppliers of DaimlerChrysler Corporation, Ford Motor Company, and General Motors Corporation. QS 9000 is based on the 1994 edition of ISO 9001, but contains additional requirements that are particular to the automotive industry. ISO/TS 16949:2002 supercedes QS 9000 and includes the process approach from ISO 9001:2000. Industrial electronic repair services that perform work for the U.S. military meet military specifications (MIL-SPEC) or military standards (MIL-STD).
Image credit:
Aisart / CC BY-SA 3.0