Perimeter Guards Information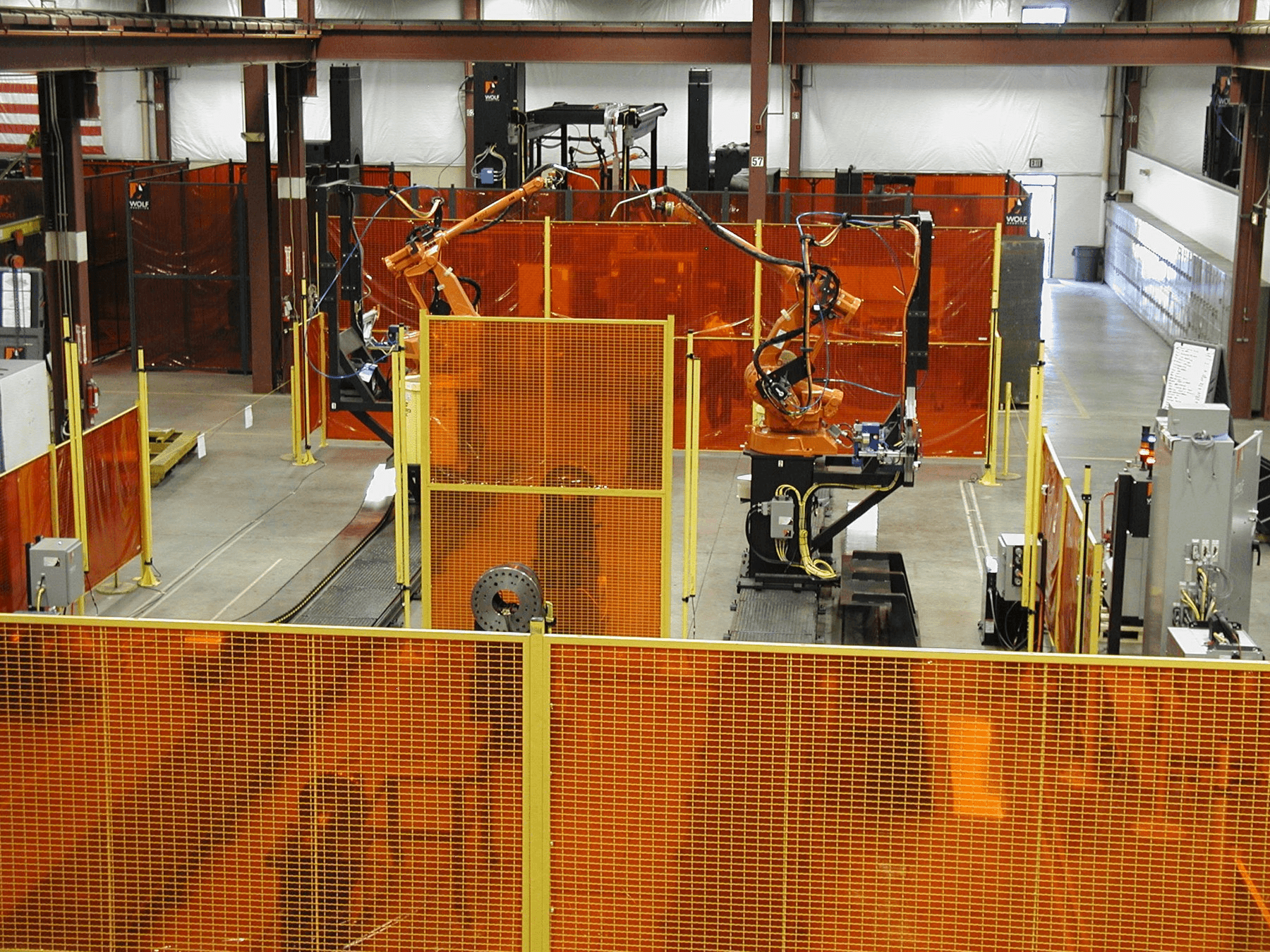 Perimeter guards and sonic perimeter guards are guardrails and security fences as well as safety devices that produce sound waves when a given perimeter is breached.
Perimeter guards are typically used to monitor the perimeter around a machine, but may also include systems of handrails and guardrails used in construction applications, or security fences and enclosures used to secure restricted areas. A perimeter guard may be a permanent fixture or may be a set of temporary removable panels, rails, and gates.
Types
Perimeter guards ensure that unauthorized personnel do not have access to particular machines in a factory or manufacturing facility. Machines that may have hazardous moving parts or that perform potentially dangerous functions must be fitted with a machine safety guard system. Perimeter guards are part of a larger safety management system that may also include light curtains or other sensors that sound an alarm and/or shut down the machine. Perimeter guards may consist of a system of hinged doors, sliding doors, or cantilevered doors fitted with a variety of different interlocks. Other industrial safety guard systems include mat systems that sound warning alarms and may also turn off the machine when an intruder is detected. These systems are often used in robotic arc and spot welding machines, to define a clear, unobstructed area for the machine to function properly as well as to protect factory personnel from sparks, smoke, particles, and intensive light.
Applications
Perimeter guards are used to provide a safety guard for:
stairwells and ladders
catwalks and suspended walkways
manholes
rooftop and platform edges
Features
A safety railing system typically consists of modular, interlocking parts such as pipes or tubing to build the railings. Many perimeter guards can also function as security systems complete with an integrated safety system monitor. These perimeter security systems include video cameras and video motion detectors, fiber optic sensors, and closed circuit television monitors.
Related Information
Engineering360—10 Safety Precautions You Must Be Aware of When Performing Conveyor System Maintenance
Image credit:
WireCrafters / CC BY-SA 4.0